Dog Sitting and Dog Boarding in Enfield

About Me
Hello, I'm Mandy, and this is my boy, Brady, and we are delighted to be able to provide the unique service of dog home boarding in Enfield and Harlow. If kennels aren't your thing and you would like the best possible care for your fur-babies, then our dog sitting service is the perfect alternative to kennels, and we just can't wait to meet you and your best friend!
First, a little bit about myself! I absolutely adore my job working for Barking Mad, certainly an upgrade from my previous job as a civil servant. I've always owned a dog growing up, and my love for them has only grown over the past years. I got my first dog when I was eight years old, his name was 'Dinky', a Heinz 57 and looked like a shaggy grey terrier! Fast forward to an older me (ahem – not that much older!), I was suffering from a terrible case of dog-lessness, and busily working in Central London. I desperately wanted a dog, but due to my long working hours, I just couldn't bare the thought of leaving my furry friend for so long each day. And that's where Barking Mad came into my life. Now I'm delighted to be providing a premium dog sitting service with my branch of Barking Mad, stretching from Enfield to Hoddesdon, across to Matching Tye, and back down to Theydon Bois in Essex.
Now I am no longer dog-less! I am able to enjoy both working and living with my Brady, a gorgeous Blue Roan Cocker Spaniel. He absolutely loves playing hoops in the park (although he doesn't like to give them back – we always need two!) and swimming in the river; he certainly keeps me active enough! To top it off, I have the opportunity to meet so many wonderful dogs and their lovely owners, driving all over this beautiful area and chauffeuring these pawfect pooches to the homes of our loving Hosts for their holidays. What more could I want? I am so very lucky to be able to call this my job.
Barking Mad is essentially providing holiday care for your dogs; whilst their humans are away on holiday, we provide unique dog sitting services that means your dog also get his own holiday. Our holiday dog sitters are more than happy to take on your furry friend and give them the best possible care and love that you would give them at home. Our home from home dog sitting service is the best to use in the UK, and we guarantee you won't regret using our home dog boarding service. Make sure you search for your nearest pet boarding Franchise from Barking Bad by searching pet sitters near me, as we are based all over the country, for myself, that includes Broxbourne, Brimsdown, North Weald Bassett, Epping, Bury Green and many more!
I cannot wait to meet you and your beloved furry friends in person, and to be able to provide such an amazing service with your best interests at heart. Please don't hesitate to get in touch, whether you'd like to use our award-winning dog care service, or if you are interested in becoming one of our experienced dog Host carers. Our family is forever growing, and we would love for you to be a part of it!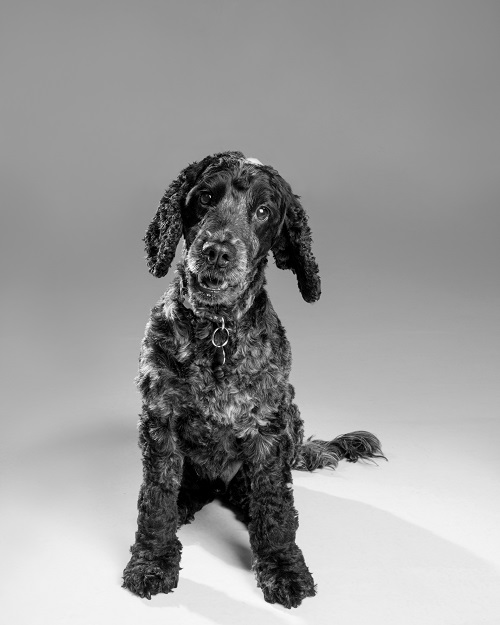 Make sure you familiarise yourself with our dog boarding prices and rates and have a peek at our reviews from previous doggy owners like yourself; you won't regret using our professional dog boarding services!
Mandy 
Read More
Areas Covered
I'm delighted to provide our service in the following towns and surrounding areas:
View All Areas
Botany Bay
Brimsdown
Broxbourne
Bullsmoor
Bury Green
Bush Hill Park
Chase Side
Cheshunt
Church Langley
Churchgate Street
Coopersale
Copthall Green
Cuffley
Eastwick
Enfield Highway
Enfield Lock
Enfield Town
Enfield Wash
Epping
Fiddlers Hamlet
Forty Hill
Freezy Water
Gilston
Goffs Oak
Gordon Hill
Harlow
Hastingwood
Hoddesdon
Holdbrook North
Holdbrook South
Housham Tye
Matching Tye
Nazeing
Newgate Street
North Weald Bassett
Old Harlow
Ponders End
Roydon
Stapleford Tawney
Temple Fields
Theydon Bois
Theydon Garnon
Theydon Mount
Tyler's Green
Upshire
Waltham Abbey
Waltham Cross
Wormley West End
My Prices
One off initial registration meeting

£28

Daily boarding rate

£25

Daily boarding rate for additional dogs

£20

Collection and delivery

£40
Sign Up To our Newsletter
and get fresh news