Pet Care Services
We understand that pets are family and know just how precious they are – we love them too! Being a pet parent can be challenging when you can't be in two places at once and that's where we come in.
As the UK and Ireland's most trusted Pet Partner, we're here to cater for your pet's every need. Are you worried about your pet being home alone? Do you need help while you are at work or busy with other commitments? Do you need a pet taxi for that all-important trip to the vets or groomers, or something else entirely? Whatever your pet care predicament, we are here to assist you. Simply click the button below to ask us any questions you may have.
Which pet care services do we offer?
Our local professionals offer pet care which is individually tailored to your very best friend's requirements. Barking Mad provides a wide range of services, which may vary by location. We can provide care seven days a week and even in emergency situations, subject to availability.
Our pet services include:
Pet Sitting Services
The reason that Barking Mad pet sitting services delight customers is all down to the attention we pay to your individual pet's personality. We pay particular attention to their likes and dislikes and how their daily routine works. Pets enjoy time with animal loving host pet sitters, enjoying all the comforts of a home from home environment. Alternatively, we can also arrange to visit your pet in their own home if appropriate.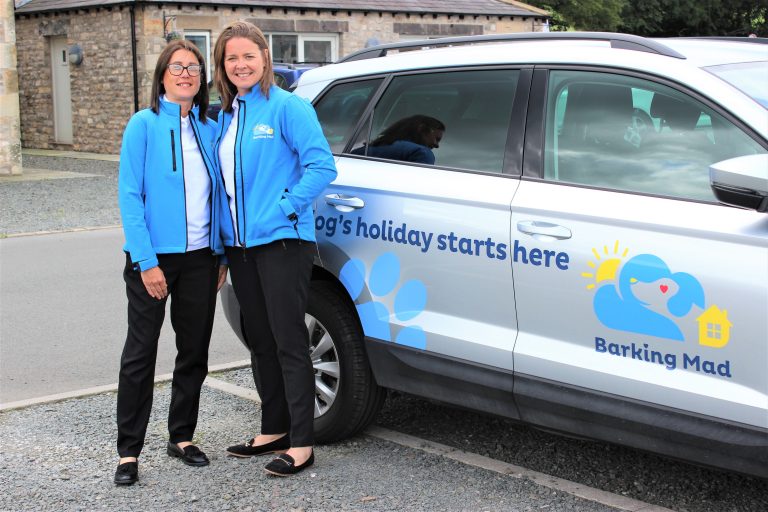 Pet Taxi Services
Our liveried pet taxis offer the ultimate in safe and reliable animal transport. Barking Mad has over 20 years of experience of chauffeuring precious pets and we can offer flexible pet taxi services to meet our customers' needs. We are proud to help pet parents to access appointments and make those all-impawtant journeys.
Doggy Day Care Services
Our flexible doggy daycare service allows dogs to remain happy and fulfilled. They can enjoy walks, playtime, rest and relaxation in caring family homes while you are busy. In addition, we can also offer home visits to feed and check-in on dogs, puppies and other pets.
Dog Walking Services
Our professional dog walkers offer an invaluable, personalised service to suit your pup's needs. Your dog's fitness level and age determine our specially tailored walks, from gentle strolls through to more energetic adventures. We will spend time getting to know your dog and follow your walking instructions to the letter. Our dog walking services ensures that exercise is fun for your dog, with their safety our number one priority.
How can I find Barking Mad pet care services near me?
We are delighted to offer flexible pet care services based on individual requirements. To find your local, friendly pet care team, simply click the button below. We believe that every pet deserves a fulfilled and happy routine and are proud to be on hand to help people to experience the joy of owning such amazing animals.