Become A Barking Mad Small Pet Sitting Host
If you love all things animal, you might be considering becoming a small pet sitter, caring for animals like hamsters, rabbits, guinea pigs and more. And we don't blame you – there's nothing more rewarding than spending time with cute and furry creatures.
If you:
Love small pets, like hamsters, guinea pigs, rabbits and gerbils
Like being part of an animal-loving community
Want to meet other animal fans nearby
Adore animals, but can't commit to one full time yourself, and;
Like to volunteer your time to get your small pet fix
Then read on!
All about becoming a Barking Mad pet sitting host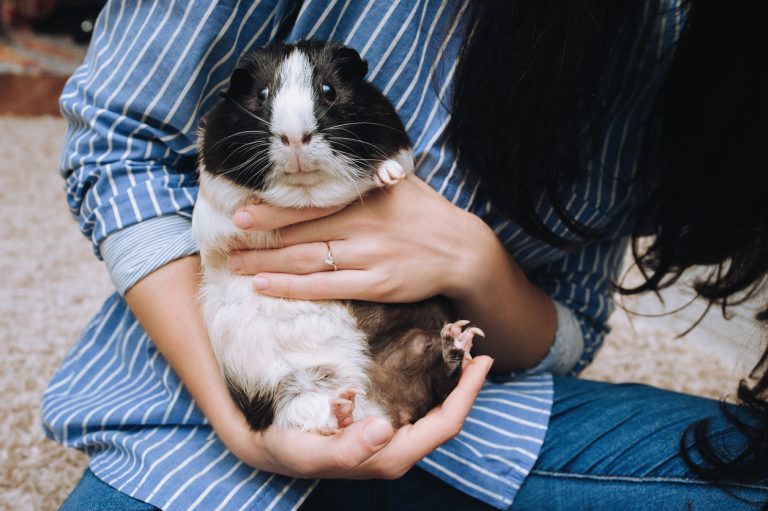 Barking Mad is like one big family of animal lovers just like you. We pride ourselves on offering a first-class pet sitting experience, all across the country. From dogs and cats, through to guinea pigs, rabbits and other rodents, there are few animals we don't see.
We recruit the best small animal sitters to provide first-class care for your pets, and are constantly looking for new volunteers to join the team.
We've got you covered
Our approach means you don't have to sweat the small stuff. We cover everything like your insurance, payments and expenses, meaning you'll never be out of pocket or worrying about admin. We're also ISO 9001 (UKAS) accredited, and have robust processes in place to make sure we always provide the highest quality service.
We'll always be by your side
When it comes to pet sitting, all parties need to be confident with the plan. That includes you as pet sitter, the pet's owner, and of course, the furry creature itself.
We pride ourselves on our ability to create a bespoke care plan for each animal in our care, and place each pet with the most appropriate host. So whether you're a raving rabbit fan or have a host of hamster experience, when you work with us, you'll only ever work with animals you feel confident looking after.
Ultimately, we work with you to make sure you're confident and happy with every pet sitting assignment. You can find out more about how our pet sitting service works here.
How does Barking Mad recruit pet sitters?
If you're interested in joining the Barking Mad pack, we'd love to welcome you under our wing. But first, we'd like to get to know you and your experience, so we can ensure we're a good fit.
Our sitters aren't just passionate about pets, but are organised, trustworthy, and caring too. Most of all, all our small pet sitters become a part of the Barking Mad family, often working with us for many years. So, if that sounds like you, don't be shy and say hello!
How does small pet sitting work?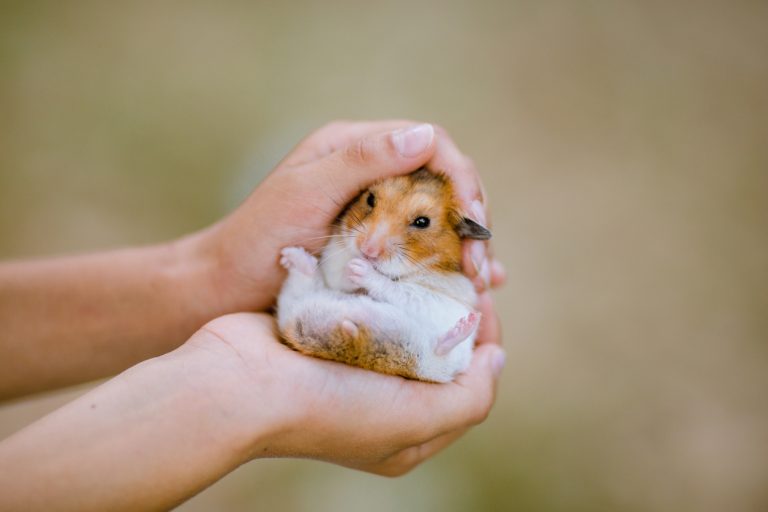 If you become one of our small pet sitters, you'll be looking after small pets like guinea pigs, hamsters and rabbits in their own homes. You'll get to indulge your passion in a way that suits you – all without the long-term commitment of owning a pet yourself.
Before you start looking after an animal, your local franchisee will go over its care plan, and what is expected of you while the owner is away. You'll have the Barking Mad team on hand, and in the unlikely event there is an emergency, we'll be with you every step of the way.
What kinds of pets will I be looking after?
Most small animals we see include hamsters, guinea pigs, mice and rabbits. But there are many types of small fluffy animals people own here in the UK, and you might even get to see ferrets, rats, chinchillas and more! We want you to feel confident about your time as pet sitting host, so we'll always match you up with animals you have experience with.
I'm in! How can I become a volunteer pet sitter?
We can't wait to get to know you and welcome you on board! To find out more, please contact us and we'll be in touch very soon