Book today
About Me
Amelia Jewels
We provide the very best dog home boarding in St Albans, Harpenden, Sandridge and the surrounding areas. Dogs deserve a holiday too! Please note: I am very sorry but we are fully booked and currently not taking on any new customers.
01727627327
amelia.jewels@barkingmad.uk.com
Please note: I am very sorry but we are fully booked and currently not taking on any new customers.
Hi, I am Amelia and I am so excited to bring you the very best dog boarding service in St. Albans and Harpenden.
I am a very passionate dog enthusiast, so understand that leaving your dog whilst you go on holiday can be extremely difficult. But our wonderful home-from-home dog boarding service can make that a lot easier.
Dog Boarding Service in St Albans
We all want the best for our canine companions and the Barking Mad dog sitting service offers this. Firstly, we get to know you and your dog. This means we can perfectly match your dog's personality, behaviour and needs with a host family. Our dog sitting service ensures your dog is the centre of attention, with the same routine as home. So, you can relax knowing that your dog is being truly spoilt. We also ensure you are regularly updated with photos and postcodes of your dog's holiday.
Dog Sitting Service from a Dog Lover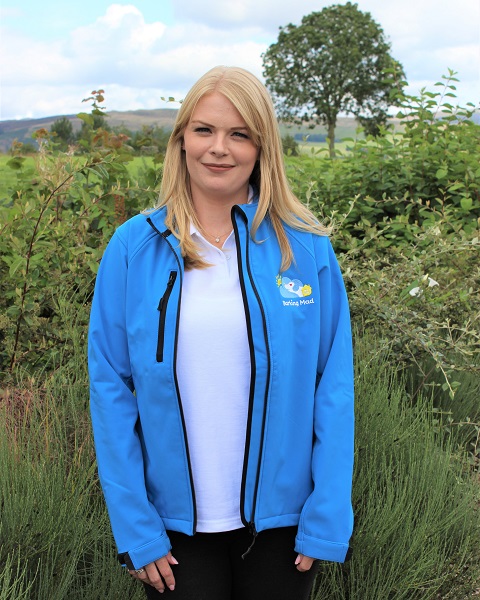 I have lived in St Albans all my life and have had rescue dogs throughout. From mongrels to spaniels, you name it we have had it or looked after it! Our most recent pet was a mongrel called Rusty. When I first saw Rusty at the rescue centre, I completely fell in love with him and persuaded my family to adopt him. Rusty had had a troubled past and needed a lot of love and affection as he had been mistreated. Between myself and my family, we managed to turn him from a scared, anxious dog into a loving, happy one.
Unfortunately, Rusty passed away very suddenly. This left a huge void in our lives. When I first heard about becoming a Barking Mad dog holiday coordinator. I knew it was the perfect job for me as I could get back to being with dogs every day. From the age of 16, I worked in retail, most recently as a store manager. Although I enjoyed this, I knew it wasn't my passion in life and I always felt like something was missing – dogs! Now I love offering a dog boarding service for the dogs of St Albans.
Find Out More
So, if you are looking for a stress-free home from home dog boarding service in St Albans, please get in touch today. I look forward to meeting you and your dog.
Amelia
Amelia.Jewels@barkingmad.uk.com
01727627327
Dog Sitting prices in St Albans
Looking for a bespoke package? Get in touch!
One off initial registration meeting (per dog)

£35 

Daily boarding rate

£30*

Daily boarding rate for two dogs

£53

Daycare

£40

Daycare for two dogs

£55

Collection and delivery

£35

*Additional charges for Bank Holidays may apply
"I'm an experienced passionate dog lover, who will ensure that, like you, your dog will have a great holiday"
Amelia Jewels
Thanks to dog lovers like you,
we're rated the UK's No.1 dog home boarder. Hurrah!
Areas Covered
We are delighted to provide this service in the following towns and surrounding areas:
Batchwood
Bayford
Bernard Heath
Bricked wood
Cheverell green
Childwickbury
Chiswell green
Coleman green
Colney heath
Colney St
Coopers green
Cottonmill
Flamstead
Fleetville
Frogmouth
Gorhambury
Harpenden
Hatfield
Jersey Farm
Kingsbourne green
London Colney
Lower Gustard wood
Mackerel end
Marshal wick
Marshalls heath
Napsbury
New Greens
Oaklands
Park Street
Porters wood
Potters crouch
Redbourn
Roestock
Rothamsted estate
Sandridge
Smallford
Smug oak
St Albans
St Julians
St Stephens
The camp
The Folly
Townsend
Tyttenhanger
Wheathampstead