It's the most wonderful and magical time of the year… even for our pooches as their environment is filled with decorations, gifts, flowers and large quantities of mouth-watering food!
Below are some of the most common Christmas hazards around the house for our pets.

TOXIC FOODS
* Chocolate, Cocoa powder
* Onion (garlic, chives, shallots)
* Mince pies, Christmas pudding
* Raisins, sultanas, grapes
* Yeast dough, Xylitol (chewing gum, artificial sweetener)
* Macadamia nuts, Avocado
* Bones; Corn on the cob
* Fatty foods or mouldy food from the bin
* Alcohol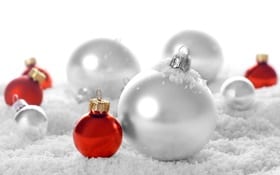 CHRISTMAS DECORATIONS
* Glass ornaments
* Tinsel
* Ribbons
* Christmas lights
* Candles
* Pot pourri
* Glue
* Toothpicks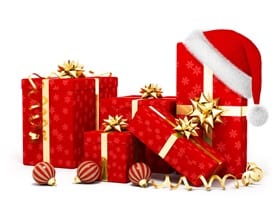 CHRISTMAS GIFTS
* Batteries
* Silica gel
* E-cigarettes
* Wrapping paper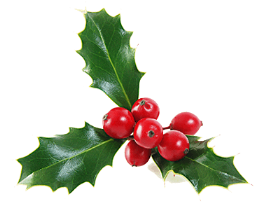 CHRISTMAS PLANTS
* Poinsettia
* Holly
* Mistletoe
* Pine needles
* Preservatives in the tree water
* Ivy
If you think your dog may have eaten any of the above please contact your Vet ASAP for advice.
On behalf of everyone at Barking Mad, we would like to wish all of our customers, hosts and friends a safe and Happy Christmas.
Back To Main
To find your local branch, prices and much, much more: