Mental Health Awareness Week: The Benefits of Canine Companionship for Anxiety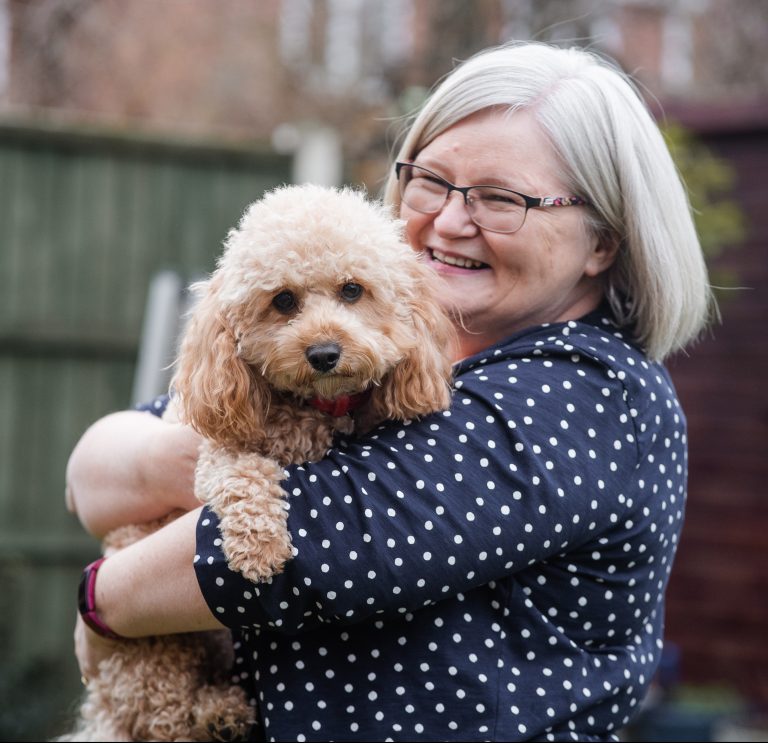 This year's Mental Health Awareness Week is focusing anxiety, which is one of the most common mental health problems we can face. In a recent mental health study, a quarter of adults said they felt so anxious that it stopped them from doing the things they want to do some or all the time.
However, there is also a wealth of research that suggests dogs can help to combat anxiety. Many dogs help their owners stay on track with regular physical activity, positively impacting mental well-being.
Unfortunately, it is not always possible due to emotional or financial commitment to become a dog owner. However, Barking Mad Dog Care has a solution. Barking Mad are actively looking for 'Volunteer Dog Cuddlers' to care for loving dogs on a short-term basis while their owners are away.
Managing Director of Barking Mad, Rachel Stewart said: "The past few years have likely led to an increase in mental health illness and a link to anxiety. However, we believe we have a solution to help combat some of the effects of anxiety, loneliness and isolation. Becoming a Barking Mad dog sitting host gives dog-loving individuals the opportunity to reap the mental health benefits of spending time with a canine companion, without the financial or emotional commitment of being a dog owner."
Benefits of becoming a Barking Mad Host:
1. Keeps you active – increasing your physical activity and time outdoors.
2. Companionship – dogs give you someone to spend the day with and caring for them can help you feel wanted and needed.
3. Help you meet new people – those with dogs often stop and chat to each other on walks. Our hosts are also part of the wider host community and regularly meet up for coffee mornings and picnics in the park.
Barking Mad Host, ­­­Iris said: "I really do love my host role. It is absolutely priceless company and considering the joy it brings you I would recommend it to anybody, especially if they live on their own, like I do. I lost my husband and then my beautiful Staffordshire bull terrier who died. I was absolutely devastated and it brought me right up as I was down in a very dark place."
Other Benefits of Dog Sitting:
– Dogs are carefully matched to suit your home and lifestyle.
– Everything is arranged for you; Barking Mad even transport the dog to your home.
– All dogs come with all their own food, toys and other belongings.
– Opportunity to meet up with other hosts at social get-togethers.
– Hosts can choose when they are available around their own holidays and commitments.
– Barking Mad cover all expenses and take care of everything such as insurance, meetings and paperwork, along with full local support 24/7.
– Enjoy the fun and companionship of a dog from time to time without the cost and commitment of ownership.
For more information on the Barking Mad Host Opportunity click here.