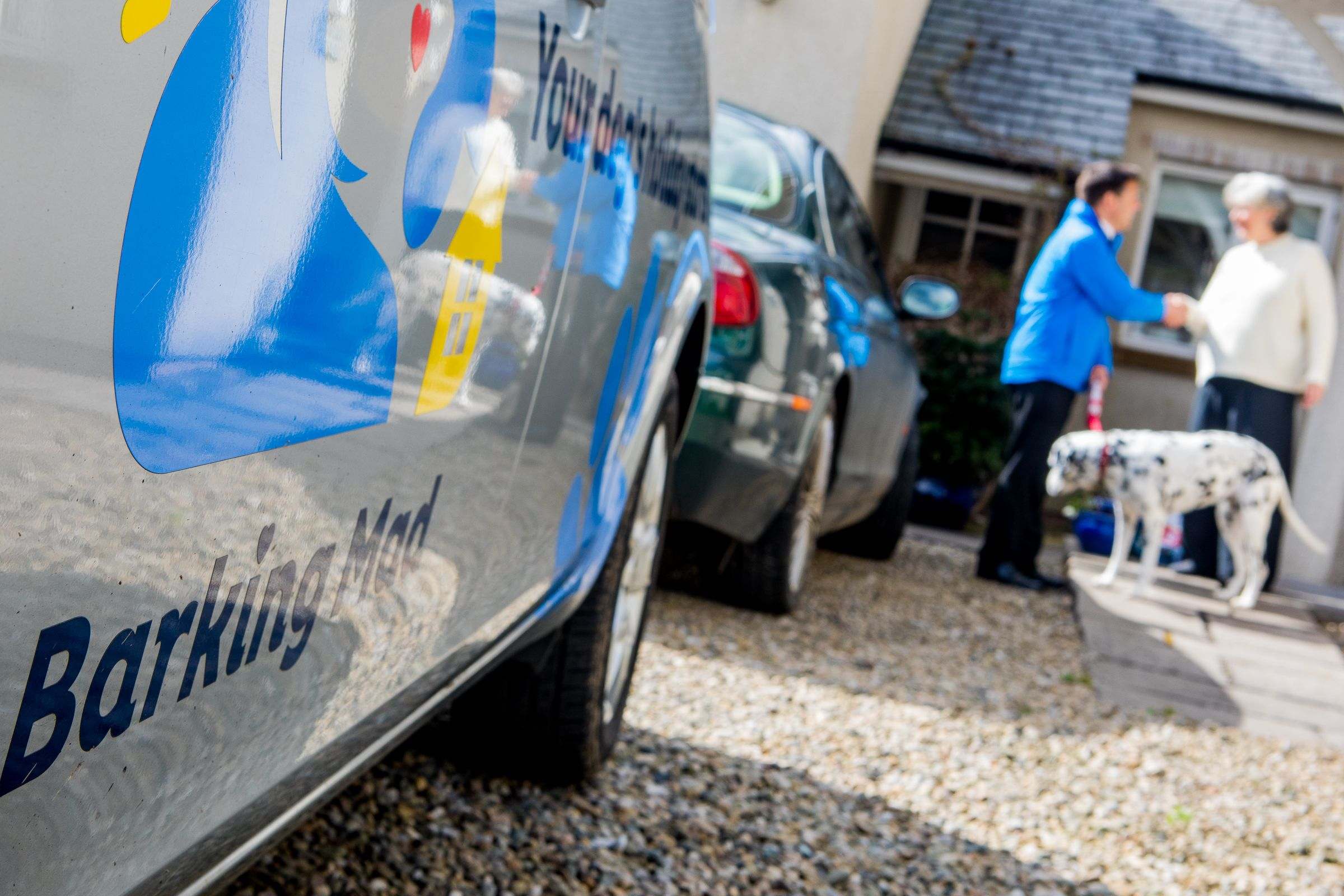 Meet dog holiday host Moira…
At Barking Mad Dog Care, we offer a home from home dog sitting service which allows your dog to have a holiday too, whenever you have to go away. Our doggy customers stay with carefully chosen and fully checked host families, who are all real dog lovers and adore having four legged guests to stay.
We have asked our dog sitting professionals throughout the country to nominate host families who typify the wonderful people who make up our Host Community. If you are wondering where your dog will stay, or considering becoming a host yourself, our Host Spotlight will introduce you to a wide cross section of our exceptional hosts. You can check back each month to meet another wonderful host family!
Alan and Amanda Hartley from Barking Mad Leeds couldn't wait to introduce us to Moira Lenaghan, who has hosted for her local dog sitting branch for over a year. They enthused:
"Moira loves the company of dogs and also enjoys the social aspect of getting together with other hosts, chatting about their shared love of dogs. She is always baking for others, treating us to her wonderful cakes! She is so enthusiastic and caring.
We held a dog walk just after Christmas, for all our hosts to attend with their doggy guests, around Temple Newsam Park. On the day, it snowed very heavily in the morning leading up to the meeting time of mid-day. We were seriously considering calling the walk off, when Moira phoned to say she couldn't get there by car but instead would walk. She didn't have a guest over Christmas due to up coming surgery on her arm, however, she was desperate to come on the walk and meet all the other dogs.
We decided to press ahead with the walk in the hope a few could attend. When we arrived, there were no fewer than 17 people and their dogs waiting to go! Moira was there, not with a dog but with cake and serviettes for everyone, which she duly served up at the end of the walk with hot chocolate and coffee. What a star!"
We would like to say a huge thank you to Moira and all our wonderful dog sitting host families! They provide such a welcoming home environment for visiting dogs, expertly helping them to settle in and ensuring that their routine is followed, just as it would be at home. We simply could not do what we do without our Host Community and provide them with full support and guidance on a 24/7 basis, so that they can relax and enjoy spending quality time with their doggy guests.
If you are a dog lover with some free time and would like to offer a holiday home to a friendly dog, we would love to chat to you about becoming a Barking Mad host. Enquiries are welcomed on 033 33 44 3353 (local rate) or you can find your local branch here.
Back To Main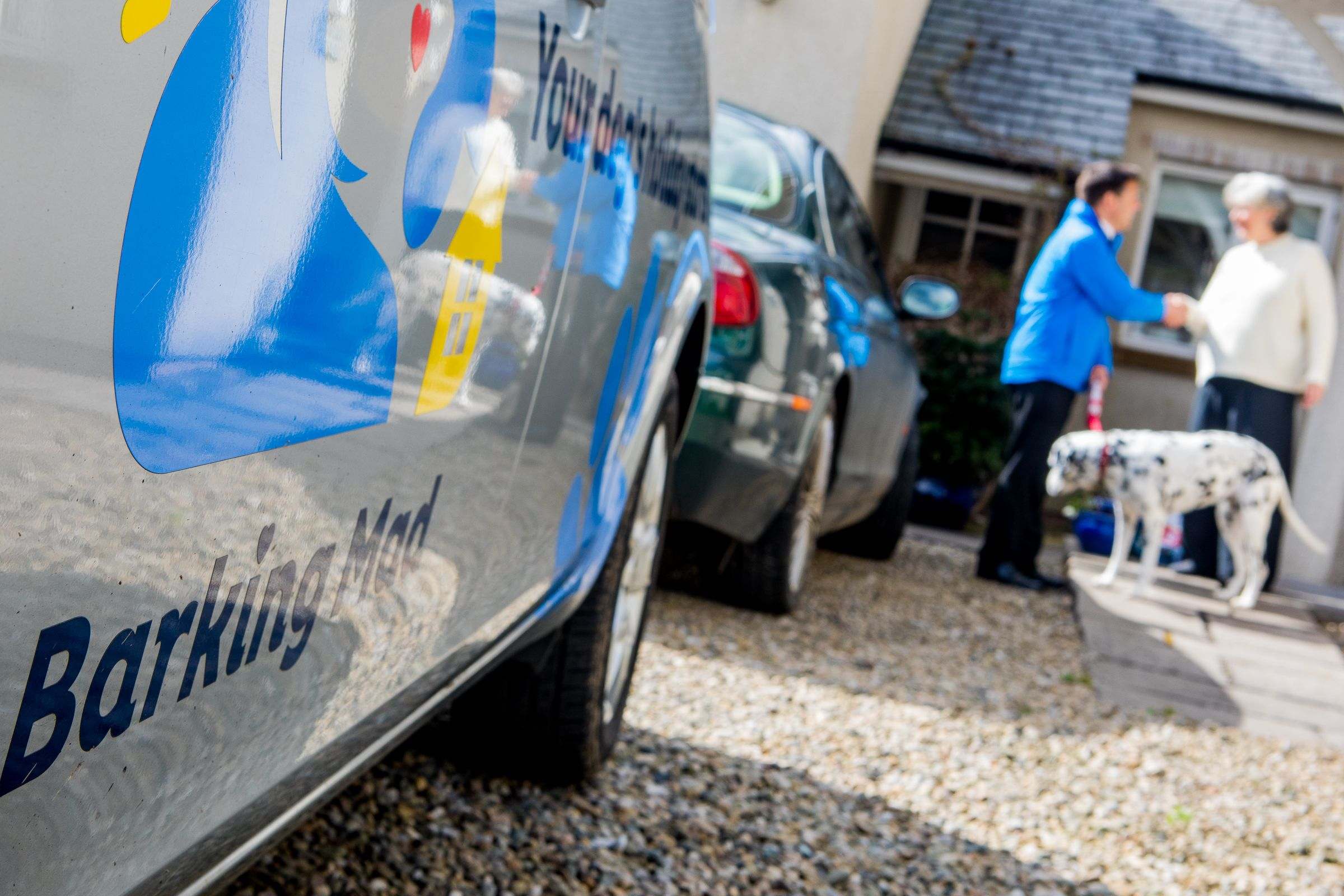 To find your local branch, prices and much, much more: