Barking Mad are recruiting volunteer 'dog cuddlers' in a bid to curb loneliness in the local community this Christmas. Loneliness is likely at an all-time high as a result of the Covid-19 pandemic and an increased number of people working from home.
The Campaign to End Loneliness predicts that 'the number of over-50s experiencing loneliness is set to reach two million by 2025/6. This compares to around 1.4 million in 2016/7 – a 49% increase in 10 years'.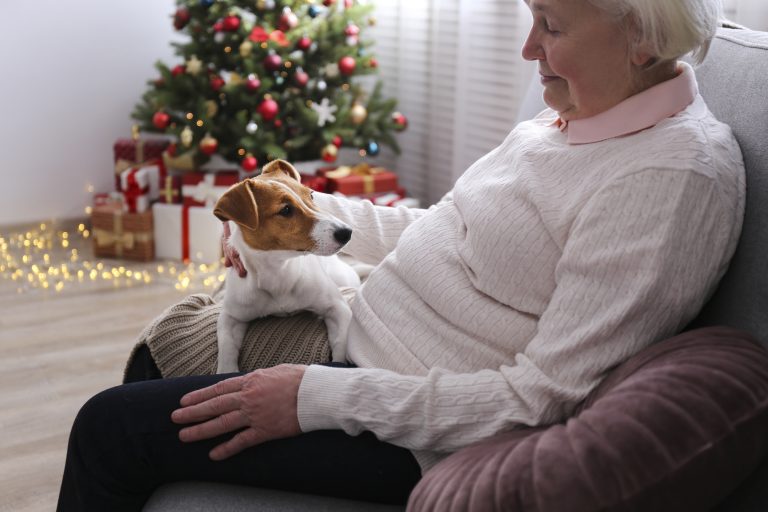 With Christmas just around the corner, Barking Mad has a solution to help with feelings of isolation this festive season. Barking Mad Dog Care suggests that caring for a canine companion on a temporary basis can help those suffering from loneliness.
Studies show that pets, especially dogs, can reduce stress, anxiety, depression and ease loneliness. Dogs have the strongest connection to loneliness because they are social animals who make eye contact. Most dogs love human interaction and studies have shown they can even sense when a human is sad or afraid and provide comfort.
Rachel Stewart, Barking Mad's Managing Director commented: "People may be alone on Christmas for different reasons, such as the death of a loved one, living far from relatives, or because of social isolation. However, we believe that people can reconnect and combat loneliness through their love of dogs this Christmas."
"Caring for a dog on a short-term basis not only provides you with warm doggy cuddles (much better than a virtual zoom hug) but also the enthusiasm to get some fresh air and meet other dog lovers."
Barking Mad hosts experience all the benefits of dog companionship without any of the financial or emotional responsibilities of full-time dog ownership. Barking Mad hosts are also welcomed into the local host community, which gives those suffering from loneliness the opportunity to meet and socialise with like-minded dog lovers.
If you are interested in becoming a Barking Mad host, you can submit an enquiry here.