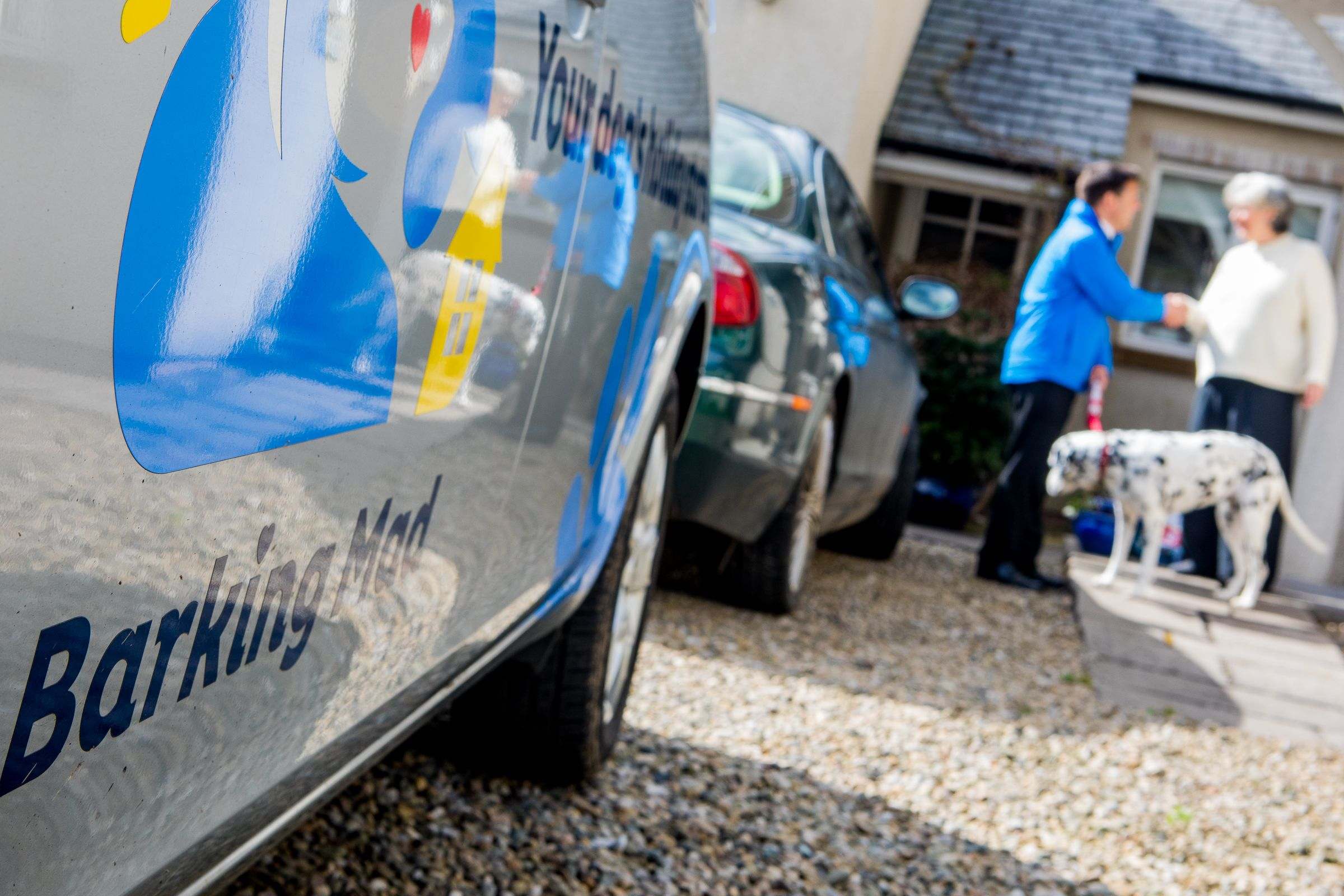 Barking Mad Newcastle and Tyne Valley – Local News Aug 2018
 Hosting is good for you!
Barking Mad Newcastle and Tyne Valley were at Slaley Show recently letting the world know about our 5 star dog boarding service. We were delighted to catch up with one of our former hosts, Marie with her friend, Flynn, the Labrador. Marie is happy for us to share her hosting story – she joined us after having to leave University when she developed a medical problem with chronic fatigue and joint/muscle problems. Initially too unwell to exercise at all Marie started to recover and realised that she needed a focus to her day and to take more regular exercise.
She joined us as a host and initially provided home boarding for quiet, calm dogs with low exercise needs so that she did not over-do it. Quite quickly her exercise tolerance improved and a year down the line she was pet-sitting much more bouncy dogs who needed long walks! Both Marie and her NHS physiotherapist credit much of her recovery to the flexible opportunities offered by Barking Mad. Not only was the exercise good for Marie but doggy companionship and opportunities to socialise with other dog lovers helped lift her spirits during her long rehabilitation.  Now working at a local vets Marie said, "I'm applying for veterinary medicine courses and looking forward to the future – I definitely would not be where I am today without Barking Mad. The dogs I hosted were perfectly matched for me, I could take breaks between different dogs and knew that I always had support from Carrie if I needed". We're so pleased for Marie; what a wonderful outcome!
Check out some of these links below –
Find out more about Barking Mad Newcastle Tyne Valley dog home boarding HERE
Come to the Fair!
Your local branch of Barking Mad dog sitting service is always particularly busy in the Spring and Summer months. Not only do we have lots of pooches enjoying their dog holidays with our select host families but this is the time of year we get out and about with our information stand.
Carrie and Ian really enjoy meeting people at local shows and fairs and spreading the word about our premium dog boarding service as well as the opportunities for people to have a "part-time dog" by joining us as hosts.
It can be really hard to find tailored, one-to-one home boarding so people are often delighted to discover Barking Mad. Likewise, so many dog lovers who can't commit to full time ownership are thrilled to discover there is a way to enjoy a canine companion on an occasional basis.
This year we have already been to Hexham twice – for the Spring Festival and Armed Forces Day – as well as Corbridge Midsummer Evening, Prudhoe Town Fair and a local fair in Whickham, West Gateshead. Look out for us at Crawcrook Fair, near Ryton in lower Tynedale (4th August) and Slaley Show (11th Aug). Why not come and see us and enter our free prize draws? You could win a luxury afternoon tea for two at Matfen Hall or a pet photo shoot from our friends at Star Paws Photography!
Crawcrook Fair https://www.facebook.com/CrawcrookFair/
Slaley Show https://www.facebook.com/Slaley-Show-324881760905435/
Matfen Hall https://www.matfenhall.com/dine/afternoon-tea/
Star Paws Photography http://www.onlinepictureproof.com/starpaws/gallery/10733/dogs
Find out more about Barking Mad Newcastle Tyne Valley dog home boarding HERE
Calling All Dog Lovers! – June 2018
Barking Mad Dog Care is always keen to meet people who would like to host our super guest dogs. Many people have heard of dog fostering but don't realise that they can join our dog sitting host community and offer short breaks and holidays without the long term commitment of fostering or ownership. We're spreading the word with our local coffee mornings in dog-friendly cafes.
Recently, we were well looked after at Hedleys Riverside Coffee Shop on the banks of the River Tyne at Newburn. On 18th June, 9.30-11.30 am, we'll be sharing the joys of hosting dog holidays at Chai Tea Bar, 4 Hawthorn Road, Gosforth, NE3 4DE. Everyone who comes along has the chance to be entered into our free prize draw for a luxury afternoon tea for two at Matfen Hall Hotel!
Back To Main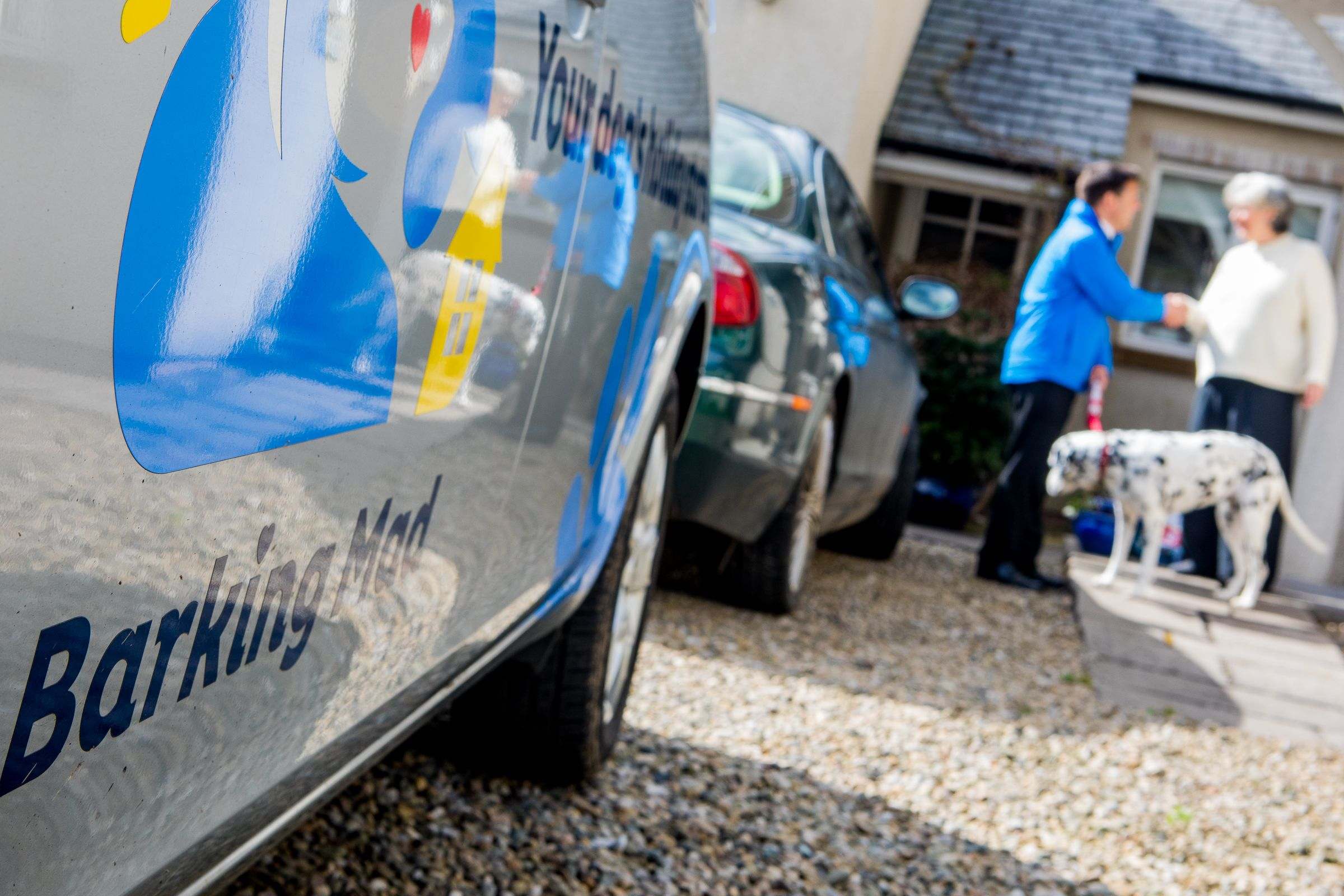 To find your local branch, prices and much, much more: