What Dog Sitting Options are Available?
As much as we would love to take our dogs everywhere we go. Sometimes it is not possible, especially when it comes to booking a holiday abroad. You may find yourself asking 'where can I leave my dog when I'm away?'. Choosing who and how your pet will be cared for can be a difficult decision. However, there are a few different holiday dog care options including; leaving them with a friend or family member, dog boarding kennels or one-to-one dog home boarding. So, we have put together this blog to help you make the right choice when finding dog sitter.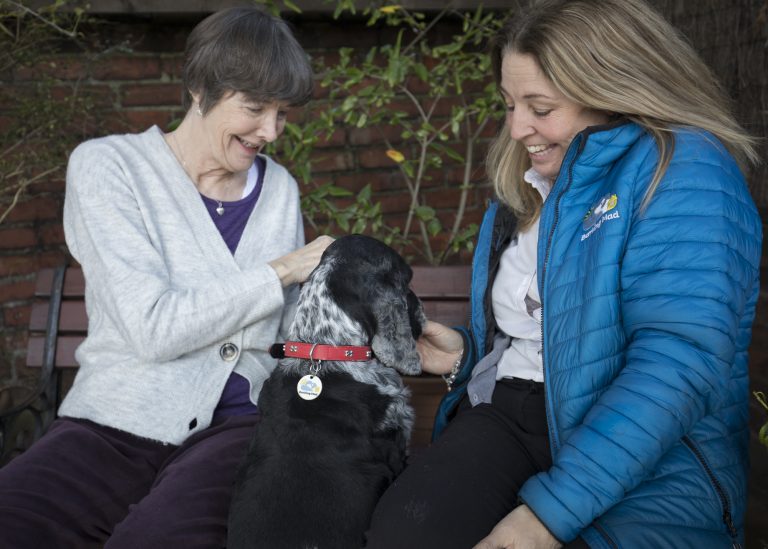 1. Family member dog care
If you are lucky enough to have a suitable family member or friend who lives nearby and would be happy to take care of your dog while you are on holiday, this is a great option. In most cases your dog will already be familiar with this person and they will be aware of your dog's needs and routine. If your dog has a schedule that they are used to, we recommending reinforcing this schedule with your dog sitter to ensure they follow your instructions thoroughly. If you do not have any family or friends who could take care of your dog, do not worry. There are plenty of other dog sitting care options for your pet.
2. Local dog kennels
Another option for holiday dog care is local kennels, however it is wise to thoroughly research the kennels before boarding your dog with them.
If your dog is very sociable, they may thrive in this environment, especially if they are comfortable around other dogs. However, many dogs and specific breeds can find a kennel environment very distressing. Your dog may be kept in their kennel for several hours a day, in a space they do not know and do not feel comfortable in. If your dog spends a prolonged periods in distress and discomfort this could lead to trauma that could follow them throughout their life. So, if your dog is used to their home comforts and the familiarity of humans, a personalised dog sitting service may be better suited.
Find Your Local Dog Sitting Branch
3. Professional Dog Home Boarding Care
At Barking Mad, we offer a professional dog home boarding service for your dog. Our devoted dog sitters are true dog lovers who will take care of your furry friend as if it were their very own. Barking Mad dog sitting host families are experienced, trusted, and vetted in person by the Barking Mad branch owner. You can relax knowing that your dog will be safe, loved and cared for in a lovely hosts home.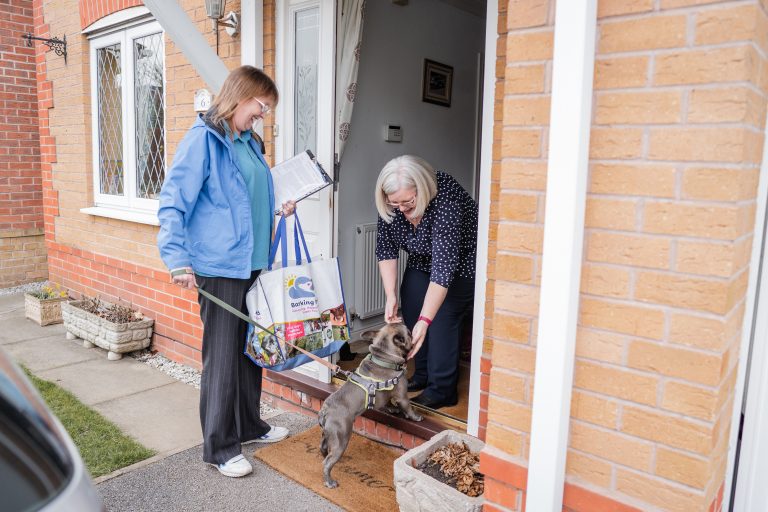 Find out how the Barking Mad Service works here.
At Barking Mad, we are dog holiday experts, meaning we take care of everything for you. Our wonderful customer feedback is a testament to the excellent we provide. No dark gloomy kennels, only warm loving homes with people who will adore your dog just as much as you do. Barking Mad are devoted to dogs, so leave it with us to organise a fabulous home-from-home doggy holiday tailored to your best friend. You can find your nearest branch here.
No one knows your dog like you do, so it is important to do lots of research before deciding on the best dog care option for your dog's needs and personality. Two of the most important aspects to consider are comfort and safety, to ensure your dog is safe and happy while you are on holiday. If kennels are not suitable and you do not have family nearby, a professional dog home boarding service may be the best option for you and your dog.