What Are The Best Dog Walking Accessories?
One of life's most simple but greatest pleasures is taking your furry friend out and about for a relaxing walk. Whether that be a stroll down the park, through town, in a forest or if you're lucky enough to be by the beach. However, a relaxing stroll can soon spiral out of control without the correct dog walking accessories.
It can be difficult to know which dog walking accessories will be the most appropriate for your dog. So, we have created list of our favourite dog walking accessories that will help your doggy walks run as smoothly as possible.
Dog Walking Leads
Below we have put together a list of our favourite dog walking leads. It's important for dogs to feel comfortable and have some sense of freedom during their walks whilst also remaining safe and in reach. It's for this reason, retractable leads are a great option when walking your dog.
SUPERNIGHT Dog Leash Retractable: This lead is made from a synthetic material with an anti-slip handle, this feature is great if your pooch sometimes likes to pull on the lead. The anti-slip handle also makes it super comfortable for long walks. This lead also comes with an led light if you are someone who likes to take a late-night walk under the stars.
TUG 360° Tangle-Free, Heavy Duty Retractable: This tangle-free lead has a comfortable grip and is perfect for medium-sized dogs. It comes in a vibrant orange and white colour, ensuring you will be seen during the evening and nighttime walks.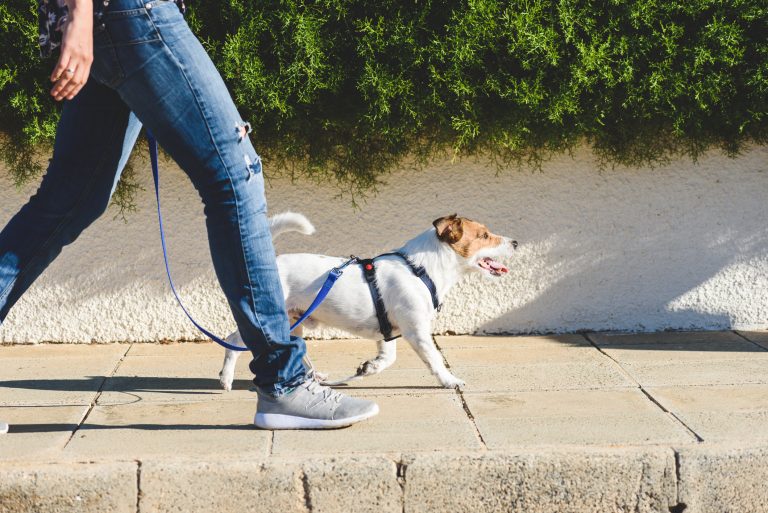 Dog & Field Figure 8 Anti Pull Lead/Halter/Head Collar: If you aren't keen on the retractable lead and would prefer to have entire control of your pooch whilst out and about, this lead is the perfect one for you. It's made of super soft braided nylon, which provides an anti-pull system, so this product is designed to stop your dog from pulling.
Pooper Scooper Tools
Picking up your dog's waste while out and about isn't one of life's most enjoyable tasks. However, it is all part of being a responsible dog owner. But don't worry, it's not all doom and gloom. Using a waste pickup tool can make the process much easier.
Arm & Hammer Swivel Bin & Rake Pooper Scooper: This item is perfect for those who may struggle to bend down. With its 32 inch extended reach, it eliminates the need to bend, kneel or squat down. The set also includes a bin and a rake, making it easier to scoop up mess.
DogBuddy Pooper Scooper: This pooper scooper hooks onto your lead, making it easy to carry around with you. It has an integrated waste bag compartment so you are all set. Use any standard size rolls, this product removes dog poop and waste from any surface without you having to use your hands.
Dog Poop Bags
If you are someone who enjoys spontaneous walks and would prefer to be as light as possible on your strolls, a pooper scooper tool may not work for you. Instead, having a couple of poop bags in your pocket at the ready may be the perfect solution. If you are unsure about the best poop bag, check out our favourites below.
Bags on Board Hand Armour Extra Thick Dog Poop Pick-Up Bags with Leak Proof Protection: These bags are much thicker than a standard poo bag, which helps to reduce the unpleasant feeling of picking up your dogs waste. They are strong and leakproof. All nasty waste will be contained inside the bag and the risk of getting any on you is very slim. They come in a pack of 200 which will keep you going for a while.
FETCH.IT Poop Bags: It is more important than ever to help take care of our planet and play our part in helping the environment. The majority of dog poo bags are not biodegradable. However, 'fetch it poop bags' are. These bags are GM-free and made of corn-starch. They are completely eco-friendly and plastic-free. These bags degrade into natural plant products within weeks making them the perfect product to help out or planet.
Doggy First Aid Kit
Although this may not be essential for short walks around the block. It may be something you consider for longer walks, where you can leave the kit in the car.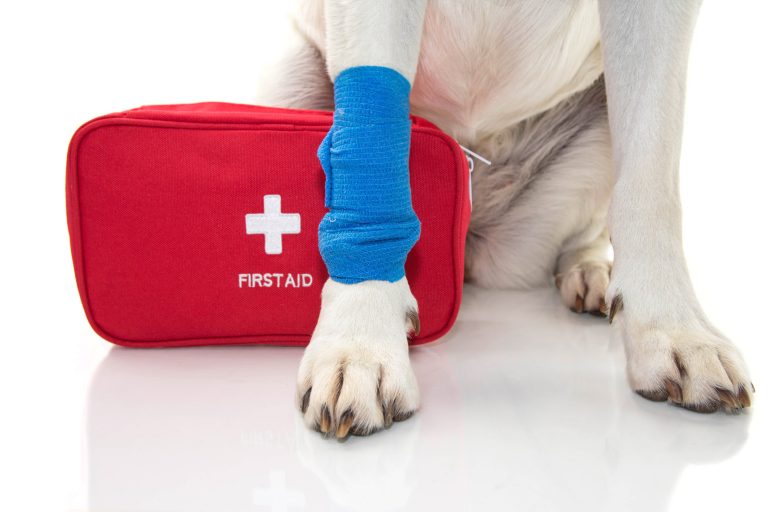 Dog First Aid Kit: This first aid kit is perfect for any kind of emergency your pooch may experience whilst out and about. The kit offers 40+ items that will all help in a crisis.
Muddy Feet
In the UK, the weather can be unpredictable. During the wetter months, your dog can return from their walk covered in mud from jumping and rolling in all of those muddy puddles. Cleaning your pooch after a muddy walk can get messy, however, there are handy tools that can help to clean your pup's paws.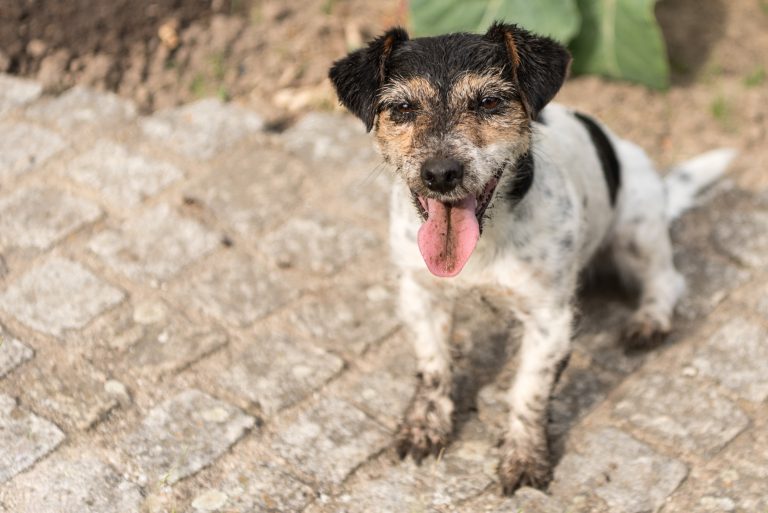 Dexas MudBuster Portable Dog Paw Cleaner: This clever product uses gentle silicone bristles to help remove dirt and mud from your pup's paws, keeping the mess inside the MudBuster and out of your house.
So why not try out some of the dog walking accessories to give you and your pooch the most enjoyable walking experience?