December News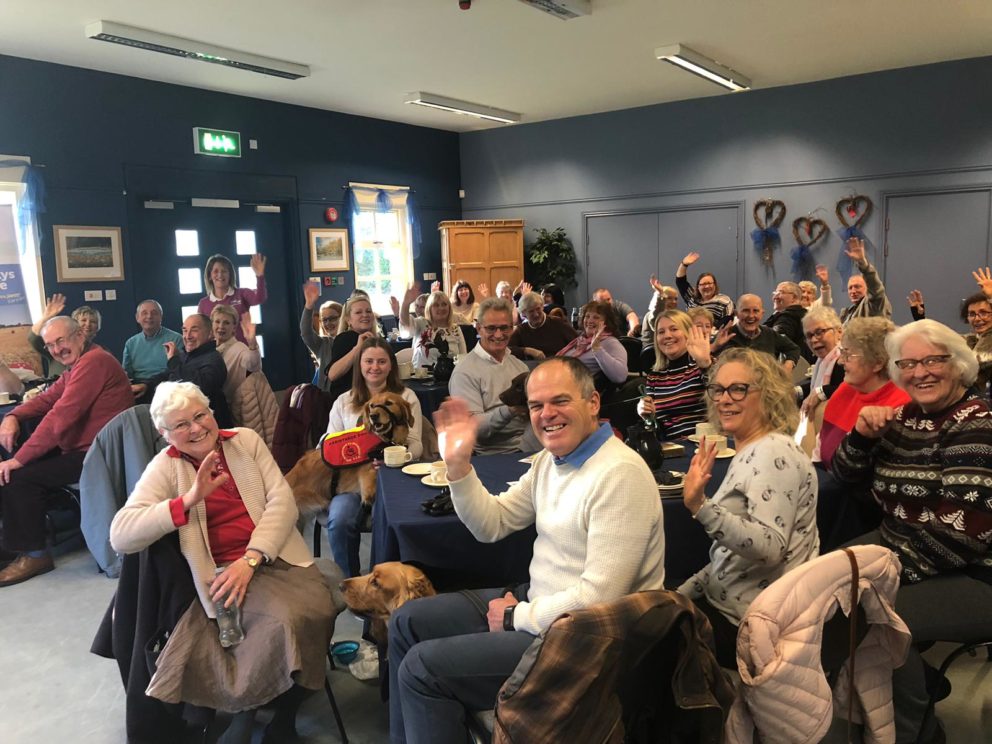 It was our annual host Christmas party recently and we had a great turnout.  I would like to thank all my wonderful hosts for looking after the dogs, they do an amazing job which makes my life a little easier. A big thank you to Maria at The Place in the Park Coffee Shop for her fabulous catering and to my friend and colleague Sue from Tyne &Wear for all her help and for being on photo duty, as you can see we all had a wonderful time.
If you would like to join our host family or know someone that might be interested then please do get in touch.
Selection of cakes

Lovely food

A very tasty cake

Some of the many 2018 holiday dogs

Enjoying the party

Enjoying the party

Enjoying the party

One of 5 special guests
Spring News
Wow Spring is here and that means one thing …… I have been Barking Mad for another year, where does the time go. It has been another great year and I have met lots of lovely people and their dogs.
Spring also brings the Barking Mad annual conference, this year it was held at Low Wood Resort & Spa and it was fabulous. This is the one time of the year when all the franchisees get together and it was great to catch up in person with everyone. The Northern Lights (the franchisees from Leeds to the Borders) decided to make a weekend of it this year and some of us started off the weekend with a hike up Wansfell Pike, where Alan from Leeds hoisted the Barking Mad flag at the summit.
We are attending lots of events this year and the next one is The Great North Dog Walk on the Leas at South Shields then we shall be at Pooches in the Park on 17th June in the Deer Park at Auckland Castle, Bishop Auckland. I shall be there with my colleagues Sue Seward from Washington, Tyne and Wear and Joanne Hewitt from Durham and we would love to see you and your dogs.
Dogs for Good Fundraising – March 2018
Our fundraising for Dogs for Good is coming along really well. The aim is to raise enough money to sponsor the training of a puppy or puppies and the litter of puppies have recently been born. Soon we will name the puppy, all the puppies in this litter need a name starting with the letter 'P'.
The Northern branches of Barking Mad are coming together on Friday 23rd March and holding a Tombola to boost our funds. This event will take place in the Metro Centre, Gateshead downstairs in the Blue Mall. We shall be there between 9 am and 6 pm and we would you to come along. We have lots of fabulous prizes to give away, kindly donated by our many friends, family and local businesses.
Staying on the puppy theme it has been puppy central this month at Teesside branch with four lovely puppies all registering and having their first Barking Mad holidays. Everyone was a success, the hosts loved them and they can't wait for them to return in the very near future.
Santa Run! – December News
What a great way to end the year than with a Santa Run …… what a great turnout there was at Hardwick Country Park in Sedgefield to raise money for Butterwick Hospice, lots of Santa's big and small and even some four legged ones.
And finally myself and my colleagues would like to wish everyone a Very Merry Christmas and a Happy New Year, we abandoned the Barking Mad uniform for a festive Christmas jumper day.
MERRY CHRISTMAS EVERYONE AND HOPE TO SEE YOU IN 2018
Another Fab Host Christmas Get Together – November 2017
This month we held our annual host Christmas get together. This is a great opportunity for all of our fabulous dog sitting hosts to come together and a great time was had by all. There were lots of laughs, hosts swapping stories about their favourite dogs and catching up with each other. We had some lovely food prepared by Maria at the Place in the Park, in Hartlepool and it gave me the opportunity to say a GREAT BIG THANK YOU to these wonderful people who do a fantastic job looking after the many different dogs on their holidays.
If you or someone you know would like to become a host please contact me on 01429 860846.
Back To Main
To find your local branch, prices and much, much more: