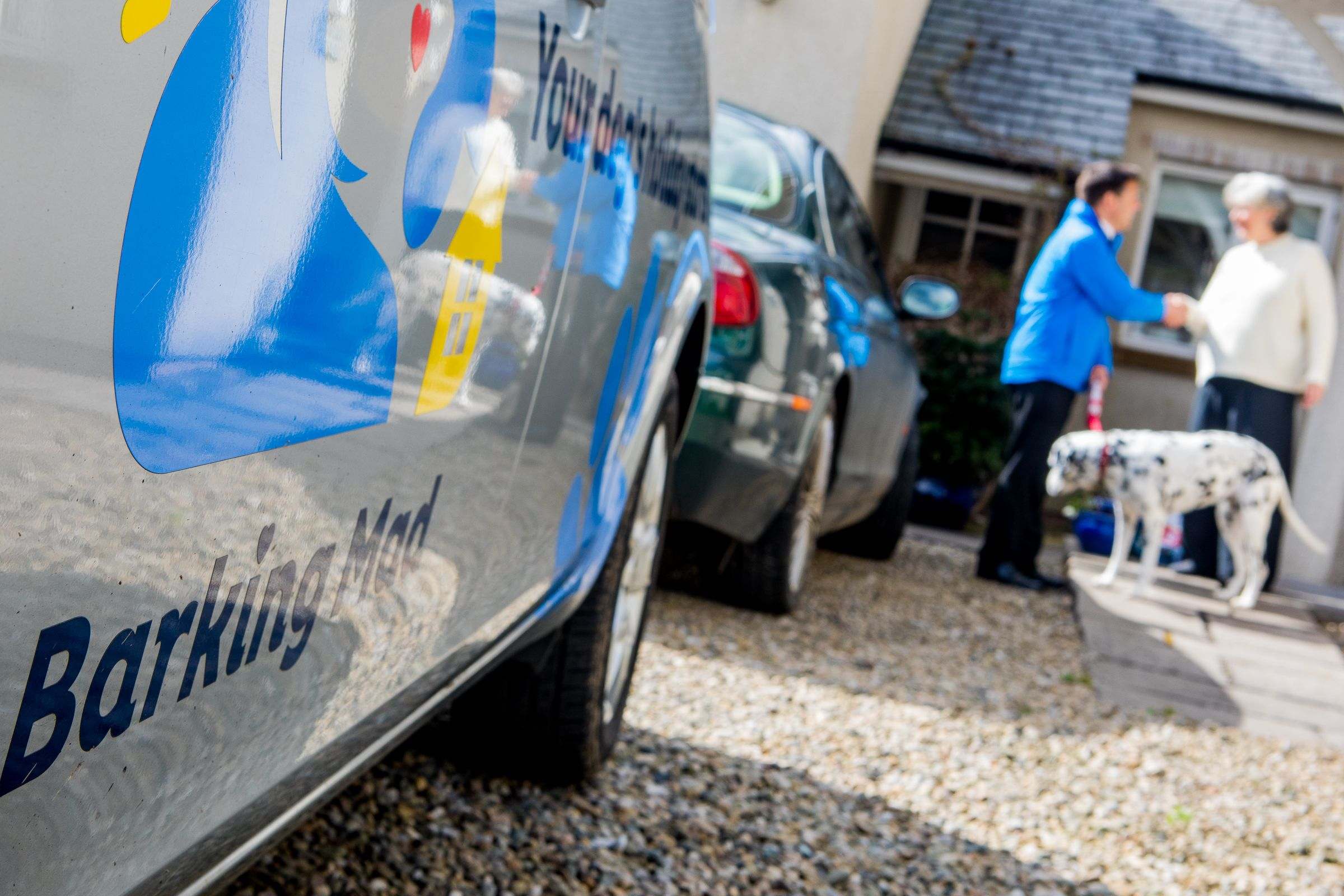 I discovered Barking Mad whilst searching online for a holiday home for my own dogs in 2013 for when we went on holiday.
As they are both rescue dogs I definitely didn't want kennels and above all, I needed peace of mind. Barking Mad offered me a first class alternative to kennels. However, I quickly discovered that all surrounding areas of Barking Mad were fully booked for the summer and unfortunately I had to search elsewhere. Staying within the 'home from home' idea, I found a registered dog sitter who promised that my dogs would be the only dogs in the home. The day before my holiday the dog sitter advised me she had taken another booking and my dogs would no longer have an exclusive booking. As they are both rescue dogs, I was worried how they would cope with other dogs in the home, but at this late stage I had no alternative – there was no back up and a dog owner's worst nightmare.
After returning from my holiday, I decided to research Barking Mad in more detail and register my dogs with the service so I would never be faced with this dilemma again. I contacted my local branch and not only did I realise what a fantastic concept it was, but that the franchise was available to buy as a resale. I had been considering a change of career for some time and had always wanted to run my own business – I was just never sure in what profession. I've had a variety of jobs over the years including working as a civil servant, a holiday representative and a primary school teacher. I vowed never to work in an office again – wanting something exciting and not so 9 to 5.
Read More
I went along to meet the local Barking Mad franchisee to discuss the opportunity of buying the business in more detail. The more information I was given, the more excited I became.
I then quickly met with the Managing Director and the rest of the team at Head Office, to discuss how they would all help me start my business and build it to its full potential. As the old saying goes "I liked it so much, I bought the company!" and I before I knew it, I was attending training to launch my very own business.
Here I am, combining my love for dogs and working with like-minded people. Running my business from home gives me enormous flexibility as a mother of two, and also means my overheads are kept to a minimum. I'm very proud to be part of such a professional, friendly, caring and experienced team who are undoubtedly dog lovers. They literally are all Barking Mad!
That was back in September 2013, and Barking Mad Southport, West Lancashire and North Mersey continues to grow from to strength to strength. I have grown my business by over 50% in eight months and I have taken on two members of staff already. I am so proud to be part of the nation's number one pet care provider and I absolutely love my job.
Read More