The Ultimate Guide to Finding A Cat Sitter
Are you a fan of all things feline? So are we! Cats are the second most popular domestic animal in the UK and provide love and affection to so many of us.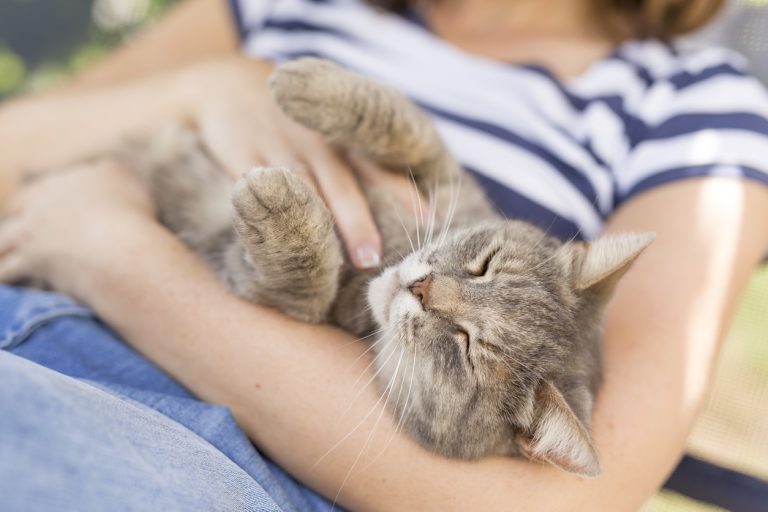 If you're going away and need a cat sitter, it's only natural that you'll feel apprehensive about leaving your ball of fluff. Where will your cat stay? Who with? And will they get the love and attention they deserve? Well, fear not. Here, we've put together your cat sitting checklist which answers all your cat sitting questions. Helping to keep you informed and confident, every step of the way.
1. What is cat sitting?
Cat sitting, also known as cat minding, involves looking after a cat whilst their owner is away, typically in the cat's usual surroundings. Cats tend to be a little more independent than dogs. So they can sometimes become nervous and distressed when moved from their home environment. Therefore, the majority of cat care takes place in their own home, and usually consists of one or two visits a day.
2. How do I find a cat sitter?
Choosing a pet sitter to look after your animal while you're away is a popular choice for cat owners who want an alternative to traditional kennels.
Understandably, leaving your pet while you're away can be a worrying time. This is why finding a reputable cat sitter is key. We always recommend that you choose an established cat sitter who has testimonials to prove their expertise. Your veterinary practice can also offer you some pet sitting contacts, so it could be worth checking in with them too.
3. How do I know if my cat will be ok with a cat sitter?
There are lots of things that can be done to minimise any distress if you need to leave your cat for a short period of time. Your cat minder should take the time to find out all about your animal. To understand what they like, what they eat and like to do. Ensuring the disruption to your cat's routine is minimal.
4. What will my cat sitter need to know?
A professional cat sitter will ask you the right questions to ensure they have everything they need for your cat's care. But there are some key things you can write down that will help your cat sitter out.
The details of your cat's registered veterinary practice
While it's unlikely that your cat will need medical assistance while you're away. You can never be 100 per cent about what might happen. Therefore, writing down your cat's registered vets is key.
Any medical conditions or dietary requirements
If your cat has any medical conditions or allergies, be sure to write them down for the cat sitter. This is particularly important if your cat needs regular medicine or a specialist diet.
Details of your cat's daily routine
It might seem strange to think if cats as having a routine, but like humans, they often do certain things at certain times of the day. From hunting in the garden to eating their meals, mapping out your cats day can help your cat sitter provide consistent care.
Let your cat sitter know how much food your cat eats, and whether they eat it all in one go or like to graze throughout the day.
It's a good idea to leave an emergency contact in the rare event that the cat sitter is unable to contact you.
5. How much do cat sitters charge?
The price of cat sitting varies on a number of factors – from the type of service offered to the length of time you are away. While cat kennels might offer the cheapest solution, you might be looking for a more personalised cat sitting experience. Therefore, we recommend finding your local cat sitting expert to find out more.
6. How long can I leave a cat alone?
Cats can be fiercely independent, but the amount of time you leave yours for depends on a number of factors. The general rule is that cats can be left for around 24 hours, but consider these things first:
Would your cat prefer a cat sitter rather than being left alone?
Cat sitting services vary. While some providers come into your home to change your cat's litter and to give it food and drink, others will take your cat under their wing in their own home. Find a local cat sitter and make sure you find out exactly how they operate and what's included in the cost.
How will the cat go to the toilet?
House cats may be used to using the litter tray, but a cat that's used to adventuring outside, might not know how to use a tray properly. If you're planning to have a cat sitter come into the house just once a day, avoid accidents by familiarising your feline friend with the litter tray.
How will your pet get fed and watered?
While some cats will slowly graze on their food and drink over a few hours, the greedier cat can gobble all their food in one sitting. Determining what kind of feeder your cat is will help you work out a feeding plan, and will influence the type of cat sitting service you go for.
If your cat is six months old or less, leaving them on their own can make them very stressed. Finding a cat sitting service that will make your cat feel safe and secure during this time is key.
7. How can I make it safe to leave my cat alone?
Even if you leave your cat alone for 24 hours, there are still things you need to consider to make it safe for them.
Ensure they have enough food and drink to last them the duration of time they are alone. Automatic cat feeders can be a lifesaver and there are now hundreds on the market.
Have enough litter trays. By nature, cats are clean creatures that do not like using dirty litter trays. Having more than one tray out can help prevent nasty accidents and make them feel more comfortable with their toileting.
Provide home entertainment. Although cats are largely independent creatures, keeping the radio or TV on while you're away can help them feel less alone.
Get the cat toys out. Just like us, cats can get bored when they have nothing to do. And when they don't have things to scratch, like scratching posts, your furniture can become victim to their claws. Before you go away, ensure they've got a selection of toys and scratching posts available – protecting your furniture and keeping them entertained.
If you plan to be away for more than 24 hours, or are worried about the welfare of your cat, opting for a trusted cat sitting service means you won't have to worry.
8. Where can I find my nearest cat sitter?
Here at Barking Mad, we have pet sitters all over the UK and Ireland waiting to help. We go above and beyond to ensure every animal in our care is well-loved, cared for and as happy as can be, and would be delighted to offer your cat a safe sitting experience.
9. I love cats! Can I become a Barking Mad pet sitter?
To be a great cat sitter, you need the key ingredient – a love of all things feline! If this sounds like you, you can read more about becoming a Barking Mad pet sitter here.