Dog sitting is a wonderful role that involves taking full responsibility for someone's four-legged best friend for a period of time. Usually whilst their owners are busy with work commitments or away on holiday. There are many things that contribute to being a great dog sitter, so we have created some top tips to help you in your dog sitting venture.
Always remain trustworthy
Dogs are more than just pets; they are family members and the world to a lot of owners. Being trustworthy is a crucial quality that dog owners will look for when deciding who is best suited to look after their precious pooch. Building up a repertoire of good, honest reviews will really help put a potential client's mind at ease and allow them to read for themselves how trustworthy you are. Holding a professional certificate will also go hugely in your favour, although this isn't essential when dog sitting, it will set you aside from other sitters in your area.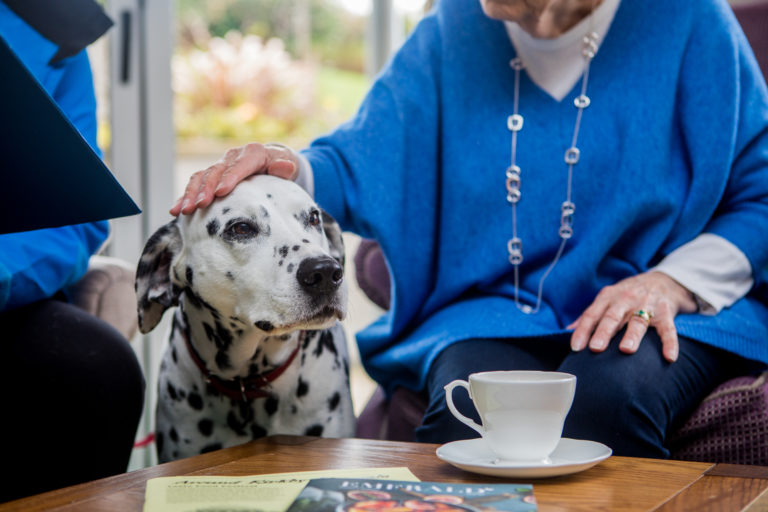 Understand the role and be knowledgeable
Usually, dog sitters have some kind of past experience with dogs and tend to be strong animal lovers, experience doesn't always mean it has to be official. Just growing up around dogs or animals is a great start as you will be very familiar with how to care for them. No official training is required to become a dog sitter, however, being knowledgeable will make the job a lot easier and will also put the owners' minds at ease knowing that you are familiar with caring for animals. It's a good idea to research possible threats to dogs such as toxic foods and ensure these are out of sight at all times.
Show compassion
Dogs are very intelligent animals and can sense when their owners are about to leave them this can make them nervous and scared. It's imperative to show them extra love and attention when you notice them feeling this way. You would have already discovered the dog's favourite togs and games from your visit beforehand, remember these details and use them to help calm and soothe the dog.
Don't be afraid to turn down jobs
There is nothing wrong with turning down a dog sitting job if the dog is not a match for you. It may be the dog is too big for your weight or that the dog has behavioral issues that you are too inexperienced to cope with. No matter what is it, always trust your judgment and put yourself first. Although you may not want to let any client down, it is so important that you put your health before any job and make an informed decision before taking on the role.
Communication is key
Communicating with the owner is an essential aspect when it comes to being a good dog sitter, taking regular photos and sending them to your clients. You don't need to spend hours letting them know every detail of the dog's day. However, a few pictures here and there is a great way to reassure the owners that you are doing a great job and their furry friends are in safe hands.
Dog sitting is a fulfilling role that can fill you with happiness and a sense of purpose, remember to be your trustworthy self and take care of the dogs just like they are your own. Provide those pooches with lots of love, attention and cuddles and you will have nothing to worry about.
Barking Mad Dog Sitting Hosts
Interested in becoming a dog sitter? At Barking Mad, we are always looking to recruit volunteer dog-sitting hosts. We offer full support and guidance and are here to assist you on a 24/7 basis, should there ever be a problem. So, if you would like dog companionship without the emotional and financial commitment of becoming a full-time dog owner, find out more here today.