Barking Mad Dog Care: The UK's Top Rated Pet Care Franchise Five Years Running
Barking Mad Dog Care has been ranked as the top pet sector franchise in the 2023 Elite Franchise Top 100, as well as ranking as number 48 overall in the UK. Barking Mad has been recognised as one of the top 100 franchisors and ranked the top pet care franchise for five years in a row.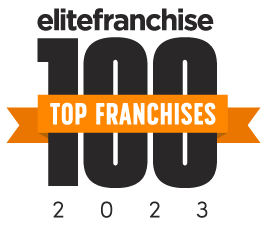 The Elite Franchise Top 100 celebrates the best and brightest franchises that Britain has to offer, with an expert judging panel ranking franchisors on everything from franchise support to business growth and their contribution to the community.
Managing Director of Barking Mad, Rachel Stewart said: "We are delighted to be recognised in the Elite Franchise top 100 UK franchisors for 5 years running! It is a fantastic achievement given the challenges we have faced during the pandemic, so we are honoured to be named the UK's top pet care franchise 2023.  
We are always looking to work with dog loving entrepreneurs, enabling us to offer our 5* rated dog care services to even more areas across the UK and Ireland. Our franchise owners create profitable and successful businesses with the support and expertise of our leading national brand. They enjoy an enviable work-life balance whilst indulging their love for dogs."
Judge Anita Roberts, Associate Director of Franchising at HSBC UK said "This year we have placed value on a franchise's ability to conquer the array or problems caused by the pandemic, as well as their capacity to prosper within a rapidly moving and recovering business environment. The durability and innovation shown in the face of unimaginable circumstances is what has decided our top picks. To rank within the top 100 is a phenomenal achievement."
For more information on the Barking Mad franchise opportunity, please contact Rachel Stewart on rachel@barkingmad.uk.com or request your free information pack here.