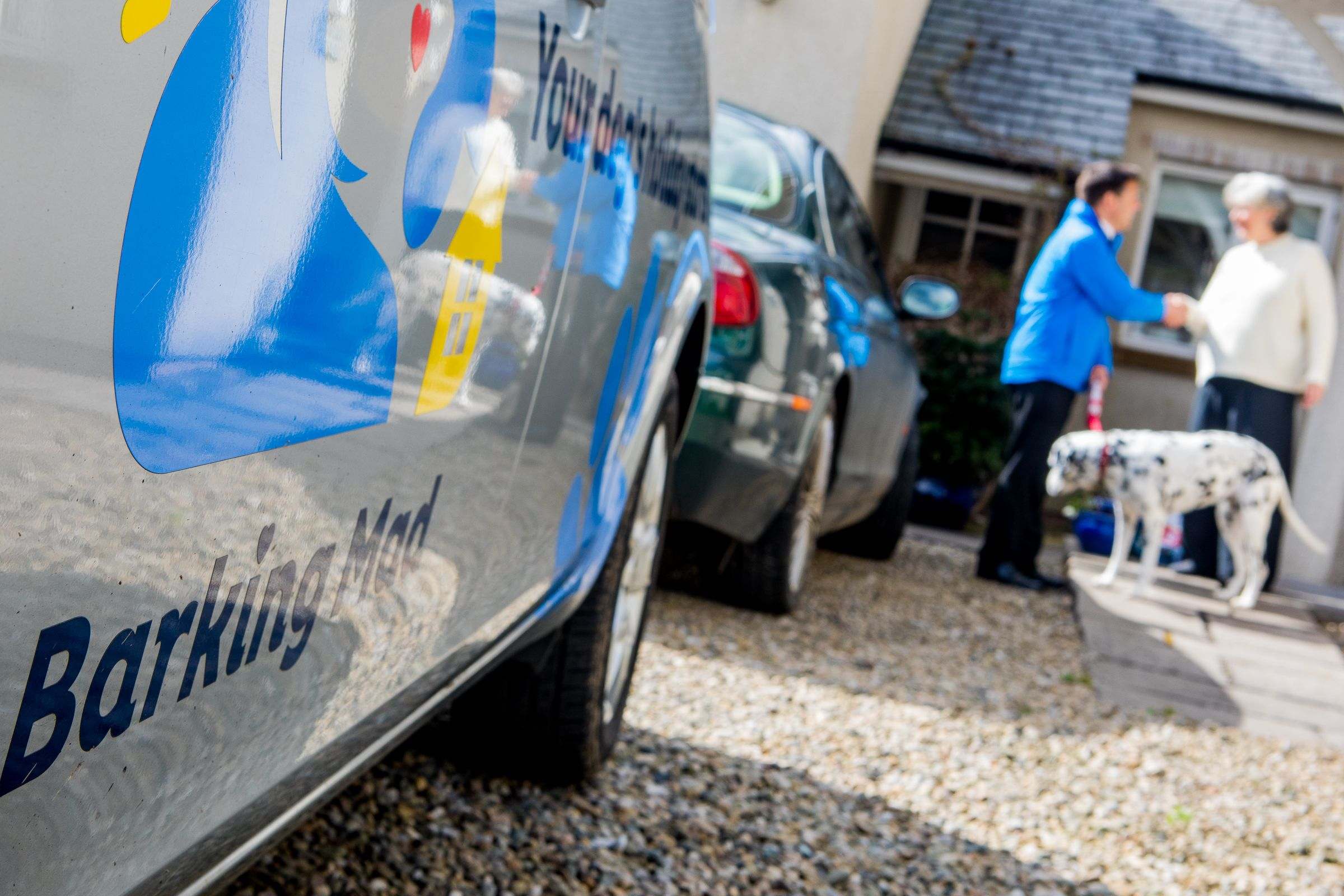 November News!
All us dog lovers are so grateful that the peak firework season is past.  My Collie Jazz wasn't too bad but my other Collie Cree was terrified.  The only thing that calmed him was his snood over his ears!  The poor pooch suffered for a few nights but has now got his confidence back to go outside in the evenings.
This months been a busy month with lots of bookings for people going to Christmas markets abroad, visiting relatives down South and a few lucky ones away on cruises.  I've recruited a number of new Hosts this Autumn and will be recruiting again in January.  If you know someone whos at home most of the day and loves dogs, please email me at faye.carruthers@barkingmad.uk.com.  Most of the Hosts are retired and love the companionship that dogs bring.
Last Winter brought its challenges for those of us out driving in the snowy conditions.  All the dogs got delivered and collected safely and if we're hit with another #beastfromtheeast we'll be ready to face it.  Heres a few photos from last year's 'challenging' weather.
If you want to see reviews of Barking Mad, we're registered with TrustPilot where you'll see genuine feedback from customers.  Just follow this link https://uk.trustpilot.com/review/www.barkingmad.uk.com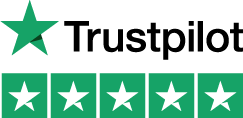 All reviews are verified and from real customers!
October News!
Its Autumn once again and we're all revving up for the festive season.  If you're going away, please get in touch ASAP as the Host diary is getting busy and soon there will be no places left.
We are also in fireworks season which causes problems for countless numbers of pets.  I've got a Thundershirt for Jazz and I play music to distract him.  Every dog is different and theres more advice at https://www.bluecross.org.uk/pet-advice/fireworks-and-pets
We had two Host lunches last month with lots of food and fun.  We go to Small Talk in Irvine and Bianco Nero in Paisley so if you see us, please say Hello.
My work life balance
Take a look HERE to read more about my work life balance with Barking Mad and how you could have the same.
September News 2018!
Dogs For Good Assistance Puppy
This is Prince, the pup in training that Barking Mad is sponsoring.  As you can see hes getting out and about and is growing in confidence with his training  Thank you to everyone for your donations so far.   We've raised over £8,000.  Prince will make a big difference to someone's life one day.  For more details, go to www.dogsforgood.org
Resale news
Lots of enquiries but not the right person yet.  A lot of the people phoning are from the retail sector where redundancies are pending.  The ideal buyer is someone who loves dog and has a business background.  Barking Mad offers a great work-life balance so it appeals to people wanting to run a business but without the stress of a daily commute or impossible targets.  Please keep spreading the word and sharing my Facebook posts – https://www.facebook.com/BarkingMadBusinessFranchise/
Barking Mad reviews
Every customer is sent a TrustPilot link to leave their comments on the Barking Mad service.   All comments are read and a replied to and the majority are very positive.  Its lovely for the Hosts to know that their hard work is appreciated and each dog goes home happy. Go to https://uk.trustpilot.com/review/www.barkingmad.uk.com to read them.
Summer snaps!
A fantastic selection of doggies who've have brilliant holidays this Summer.
July News 2018! -Barking Mad Renfrewshire, Inverclyde and North Ayrshire.
This is peak season for Barking Mad with dogs being collected from Customers and delivered to Hosts throughout Renfrewshire, Inverclyde and North Ayrshire.  Please give us a wave if you see the car out and about.
Jazz and I took part in Bring Your Dog To Work Day in June.  This is a national event to support the rescue and re homing charity All Dogs Matter and is sponsored by Barking Mad's Head Office.  Local car dealership, Direct Car Supply, were kind enough to let me take Jazz to their showroom for some photos.  Jazz was very well-behaved although he did get a lot of cheese for sitting still!
The Barking Mad service of chaperoning dogs to their owners wedding is growing in popularity and the latest lucky dog is Betsy.  Her owners are April and Graham Hamilton from Paisley and Betsy attended their wedding reception at House for an Art Lover in July.  It was a beautiful day and Betsy was very well-behaved.  She wore her floral collar with pride and enjoyed seeing all her family and friends on her owners' big day.
Here's a selection of dogs and hosts from the Summer so far:
The Barking Mad business in Renfrewshire, Inverclyde and North Ayrshire is now up for sale – watch below for details of this rare career opportunity
June News 2018!
I was lucky enough to win an award at the Barking Mad conference last month.  It was for 'excellence in service' which means I've passed all the audits and delivering the service above and beyond Head Office expectations.  It was lovely to get this recognition and thanks go to my assistant Pam for putting up with my nagging!
It was  a record-breaking spring for new dogs signing up with Barking Mad.  Most of these were referred by existing customers or saw my Facebook page
Its never too early to book as the diary is always busy.  Even if you just want to enquire about the service, please just pick up the phone or send an email.  I'm happy to speak with people and chat about their dog. You can call on – 01505 690391 or email me on faye.carruthers@barkingmad.uk.com
'Furrytail' Weddings for Local Dog Lovers
With the Royal Wedding this month love is in the air for humans as well as dogs. There is already speculation about whether Meghan's beloved dogs will join in the celebrations.  Having your dog attend your wedding as a V.I.P is now a familiar sight with dogs taking on roles such as Ring Bearer.  Many wedding venues are now dog-friendly and the hashtag #dogsatweddings has gone viral this year on social media.
Local dog lovers who are planning a wedding in the Renfrewshire can now involve their beloved pet in their big day too thanks to a specialist dog care service. The bespoke dog wedding chaperone service allows the happy couple to relax and enjoy their wedding knowing their dog is in safe hands.  Their dog can then join in the celebrations during the day and this adds to the whole wedding day experience which the wedding party and their guests love.  This chaperone service creates fantastic photo opportunities and treasured memories whilst also ensuring the happiness and welfare of the dog.
Advice for planning a wedding with a canine V.I.P is:
Ensure you book a dog friendly wedding venue (or one with an outside area for photographs).
Carefully consider what role you would like your pet to play in the proceedings, according to their nature.
If you want your dog dressed for the day then ensure they are comfortable in their outfit in advance of the day.
Liaise with your wedding photographer, as they will be able to come up with some fun ideas for adorable photos.
If you would like to find out more about including your dog in your wedding plans, Faye from Barking Mad can be contacted on 01505 690391.
Spring News
There's been lots of enquiries since I put my Barking Mad franchise up for sale but nobody through to the 'Due Diligence' stage yet.  Just to reassure everyone, all bookings will be fulfilled by me or the new person running the business.  I'll also post details on here about the new owner so that the handover process is as smooth as possible.
As we all know, we have our beloved dogs for a limited time.  Sadly we lost three special boys recently.  Their owners were regular users of the Barking Mad service and I'm sure they'll be in touch in the future.  There's a lovely Facebook page for dog bereavement support. Follow this link to learn more – https://www.facebook.com/groups/DogBereavementRainbowBridgeRemembrance/
Our wonderful Host Liz from Dalry is fostering a beautiful Romanian street dog just now. His names Jorge and he needs lots of patience and training to give him confidence and to learn to love again. It means Liz wont be hosting dogs while Jorge is with her which is sad for us but the best thing that could happen to Jorge.
If you're planning on going away this Summer PLEASE GET IN TOUCH NOW!  The diary's almost full and I expect June and July to be fully booked by April.  Even if you know tentative dates, you can register your dog and after their trial, we can confirm the holiday dates. To enquire about availability, just email me faye.carruthers@barkingmad.uk.com
Find out more about Barking Mad Renfrewshire, Inverclyde &  North Ayrshire dog home boarding HERE
For Sale – A very exciting opportunity!
Having run Barking Mad for 4 years, I've taken the hard decision to put the business up for sale. When I took it over, we only had 10 Hosts and 70 Customers. It's now over double that size and growing every year. It's been the perfect job for me I've loved every minute of working with dogs and lovely owners. However, it's now time for me to go back to my nursing career and hand over the lead to someone else.
All bookings will continue as normal and, with Barking Mad being a franchise, all the day to day processes will stay the same under the new owner. If you know when you'll be away in 2018, just let me know as early as possible and I'll book your dog in the diary.
The typical person who buys a Barking Mad franchise is a dog lover who wants to run a business from home. The asking price is £60,000 and more information is available via the website. The new franchisee will attend training at Head Office and there's an induction with me so you'll get a chance to meet them when the time comes.
It's an exciting time and a positive growth in your local Barking Mad service. Please feel free to contact me on – 01505690391 or faye.carruthers@barkingmad.uk.com if you have any questions or know someone who might be interested in the sale.
End of 2017!
What a month!
Barking Mad was super-busy this festive season with a record number of dogs heading off for Christmas and New Year breaks.  The youngest was just 18 weeks and the oldest was 11 years old.
The Daily Record wrote a lovely piece of Barking Mad just before Christmas.  They featured Hosts Eileen and Shirley and explained how much companionship the dogs provide.  Click this link to read the article – http://www.dailyrecord.co.uk/news/scottish-news/dog-sitting-gives-pensioners-christmas-11734019
We had heavy snow just before New Year but the Barking Mad car managed to make it up the snowy hills and all the dogs were delivered and collected safely. (Glad we don't get weather like that often though!).
To read about what customers and hosts think of Barking Mad, just got to TrustPilot – https://uk.trustpilot.com/review/www.barkingmad.uk.com
Find out more about Barking Mad Renfrewshire, Inverclyde &  North Ayrshire dog home boarding HERE
It's All Happening! – November 2017
In November, we had our Annual Sales Meeting, so I was away down to Head Office for a day of updates and training.  Lots of new developments are planned for 2018 and I was lucky enough to be awarded a prize for growing my dog home boarding business area by 14% over the year.
It's been a tough year due to the number of new competitors but Barking Mad's service is miles ahead in terms of quality of care so we won through in the end.  We also work closely with our dog sitting hosts and know them all personally.  There's lots of local events for them to attend and it's that personal touch that means we can match your dog with the more suitable host and ensure your dog has a great holiday too.
All the 2018 calendars are printed and being handed out to Hosts and customers this month.  Here is Honey with hers…
You can see loads more photos of Barking Mad dogs on my Facebook page.  It's https://www.facebook.com/BarkingMadDogCareRenfrewshireInverclydeNAyrshire/. There are photos every day, so always something new to see.
It is all go at Barking Mad now on the run up to Christmas.  Host parties are being booked and goody bags for customers' dogs.  It's such a busy time of year!  Watch this space for photos next month…
A Busy October 2017
The month of October was very busy and bookings are now coming in for Christmas shopping weekends and festive breaks. If you've never used Barking Mad before, feel free to drop me an email about your dog's needs – faye.carruthers@barkingmad.uk.com. 
Every dog is special and the Hosts take great care to make your dog's holiday is as good as yours. To see what other people think of the service, go to Trustpilot – https://uk.trustpilot.com/review/www.barkingmad.uk.com
I've been running Barking Mad for 4 years now and I can honestly say that every days an adventure.  I use my business skills daily but also have the bonus of meeting lots of lovely dog, hosts and customers.  It's a great work-life balance too as I can spend time with my Collies and fit my job in around their walks.  Happy Anniversary to me!
Barking Mad launched its first ever TV advert in May and its brought loads of new customers and hosts.  The star was Hobbes the Cockerpoo who performed beautifully for the camera.  Follow this link to see the advert – https://www.youtube.com/watch?v=V5duhFe8ZTg
Halloween costumes were all over Facebook this month but the winner for me is my friend Sean's Boxer, Indie.  She's makes an adorable fire fighter.
Find out more about Barking Mad Renfrewshire, Inverclyde &  North Ayrshire dog home boarding HERE
Back To Main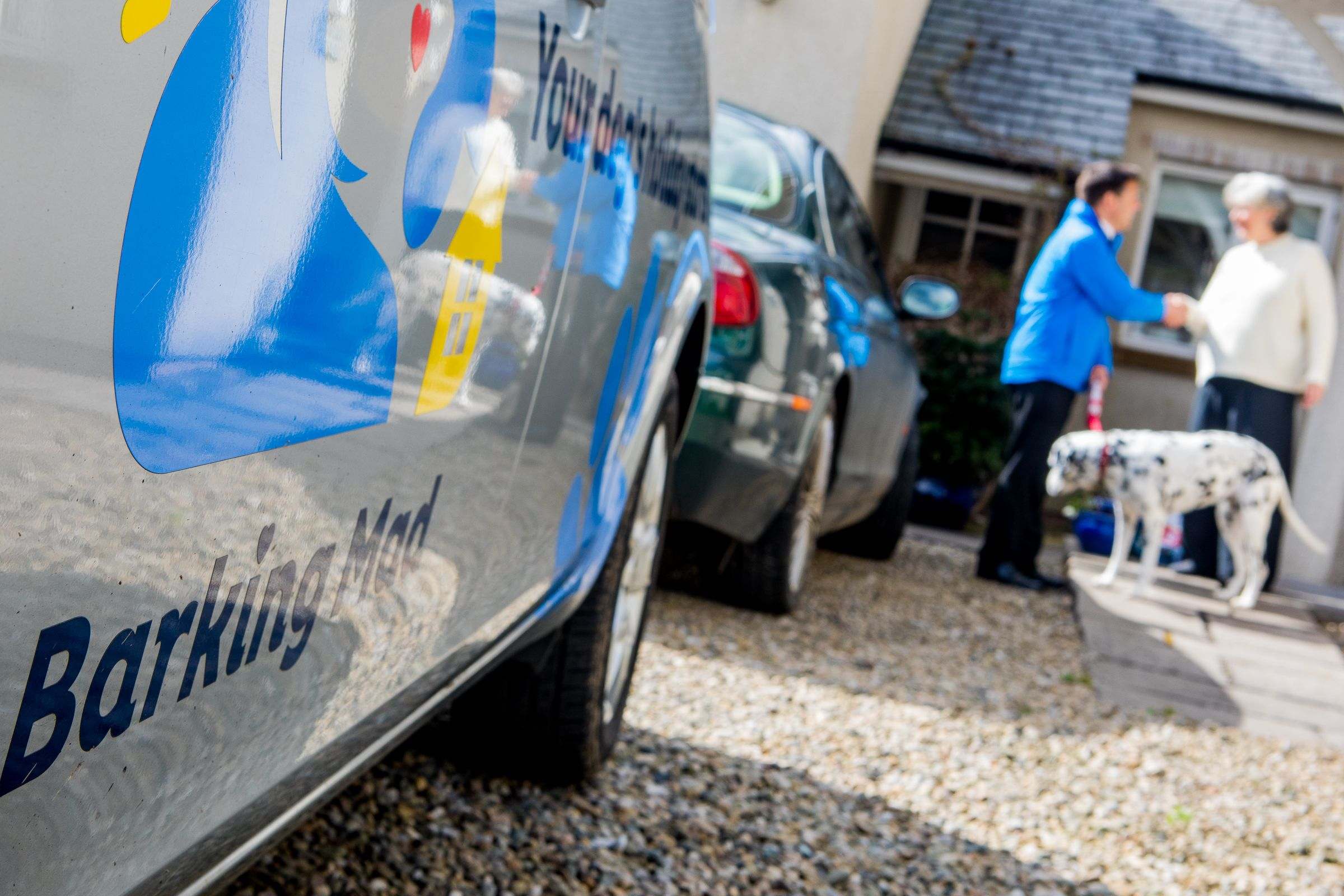 To find your local branch, prices and much, much more: