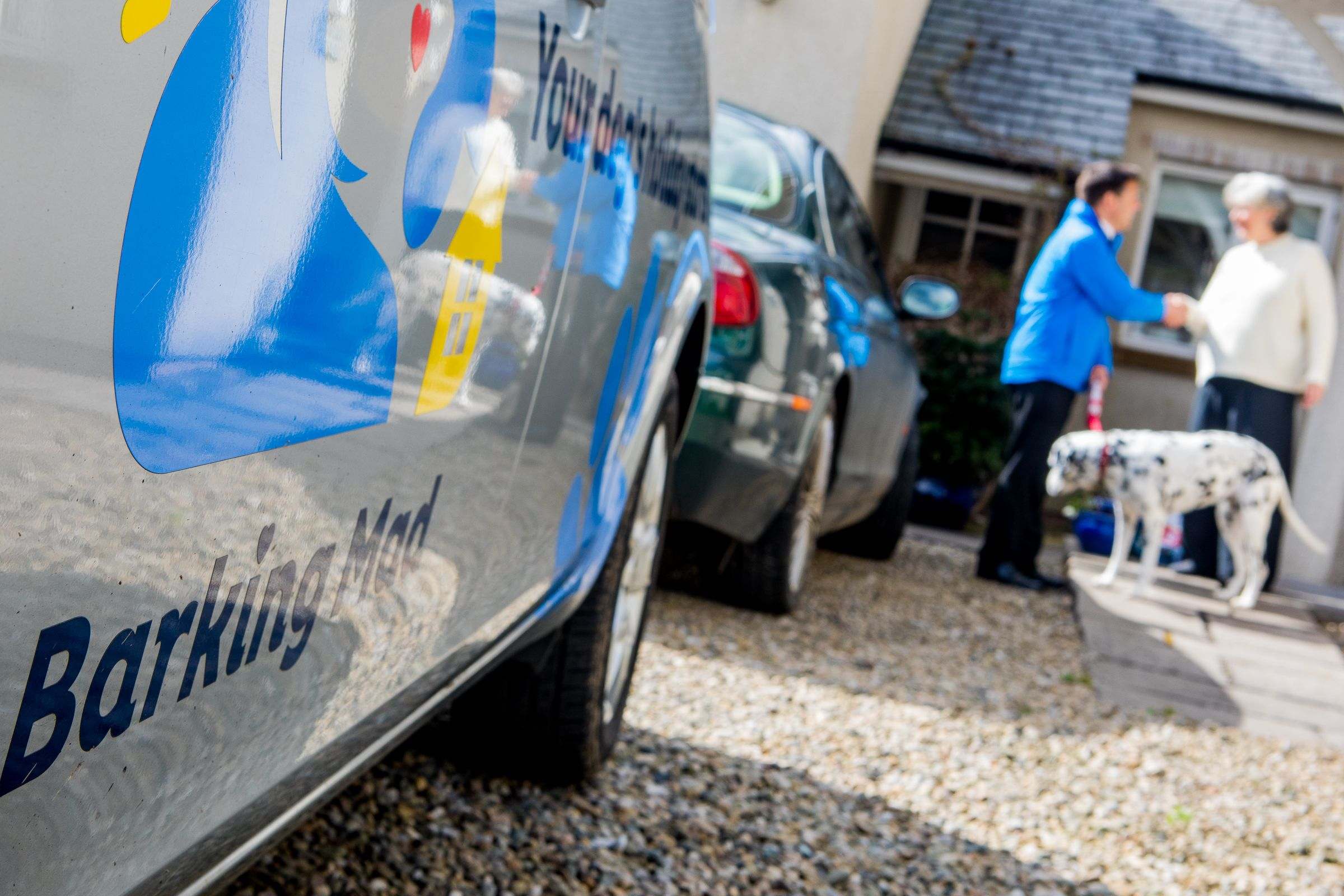 Barking Mad East Cheshire and High Peak Dog Sitting Local News – How Time Flies!
It's hard to believe that a little over 5 years ago we set out on our Barking Mad journey, and what a fantastic journey it's been!  Starting a 'greenfield' Barking Mad can be very challenging when you have no customers, and no hosts to care for your customers' dogs if you had any, you could say it's a bit of a roller coaster ride – you definitely have your ups and downs that's for sure.  But we are extremely proud to say that we now have a regular loyal customer base and some wonderful hosts who love nothing better than giving your four legged friends the 5* holidays they deserve.
We absolutely love what we do and have relished every moment, however circumstances now require that we relocate and we can't take the business with us, so Barking Mad Dog Care East Cheshire and High Peak is up FOR SALE!!!  This is an exciting opportunity for someone to step in, take control of the leads and build on an established franchise business that's shown consistent year on year growth.  More information is available on the website or by contacting Barking Mad head office directly.
In other news . . . . . .
We've been as busy as ever welcoming new customers and hosts to the Barking Mad family, arranging trial stays, and continuing to provide fabulous #homefromhome holidays not just for our regular four legged pals but also our new ones.
Here's just a few snaps of our lovely guests having fun on their Barking Mad holidays!
Dog Care in East Cheshire and High Peak – winter news
This New Year we spent Hogmanay in Scotland and we even took one of our regular holidaying dogs with us! . . . . . . with her owner's permission of course.
Lullah had a fabulous time enjoying the snow and plenty of forestry walks in the glen, not to mention relaxing in front of the log burner when it was time to thaw out.
Can you believe we're half way through January already!  If you're anything like us although we love the snow, we're also looking forward to some summer sunshine and the holiday brochures are already scattered around the coffee table.  Where will it be this year we ask ourselves . . . . . . . . . Somewhere hot and sunny we hope.
Wherever you choose to go this year don't leave it to the last minute to book your four legged pals holiday too. There's nothing worse than that last minute panic phone around when you discover your regular dog sitter is fully booked, or worse still – they let you down at the last minute. Here at Barking Mad East Cheshire and High Peak our dog sitting hosts love nothing more than spending time with your beloved pooch, giving them all the TLC they could want and the wonderful home from home holiday they deserve.
Maybe you know someone who'd love the companionship of a visiting dog and could give a dog a fabulous home from home holiday? If so, ask them to call us on 01260 278628 for an informal chat.
Find out more about Barking Mad East Cheshire and High Peak HERE
December fun 2017
During December we ran a #FestivePhoto competition on our Facebook page where each week we chose a worthy winner to receive a Barking Mad Dog Care #BagForLife. We had some fantastic entries so here's a collage of just a few.
To keep abreast of Barking Mad East Cheshire and High Peak's news, events, competitions and of course doggie holidays, like and follow our facebook page, click HERE
Following on from #Dogtober last year, Barking Mad have chosen to support Dogs for Good throughout 2018 and are hoping to collectively raise £25,000! . . . . . . . . Enough to sponsor our very own Dogs for Good puppy.  So keep your eyes peeled for news of up and coming events in the area.
Finally, we couldn't resist sharing with you this lovely review given by Lullah's mum after her #winter holiday Take a look HERE
October News 2017
Here at Barking Mad East Cheshire & High Peak we have had a bit of fun this October, getting involved with the Dogs for Good #Dogtober campaign . . . . .  when we had our very own Woodland Walk at Brereton Heath and raised a fabulous £98 for the cause!  Well done to all those who contributed.
Autumn tends to be that time of year when we breathe a sigh of relief and take a little time to reflect on the busy summer just gone.  That's not to say we haven't still been busy providing more fabulous 5* doggie holidays, particularly during half term; but we've also been enjoying meeting new customers and their four legged friends, so lots of 'sleepovers' in preparation for forthcoming holidays have been the order of the day.
So, after reflecting on our busy year, one of the things that really struck us is the amount of 'last minute panic' enquiries we received, in particular from people who'd been let down either by their usual pet sitter or by a friend, and while we always do our best to accommodate sometimes it just isn't possible – particularly during the summer months.
It stands to reason therefore, that if you are planning to get away in 2018 you need to contact us as soon as you have your holiday dates in order to book your dog's holiday too!
Find out more about Barking Mad East Cheshire & High Peak dog home boarding HERE
Back To Main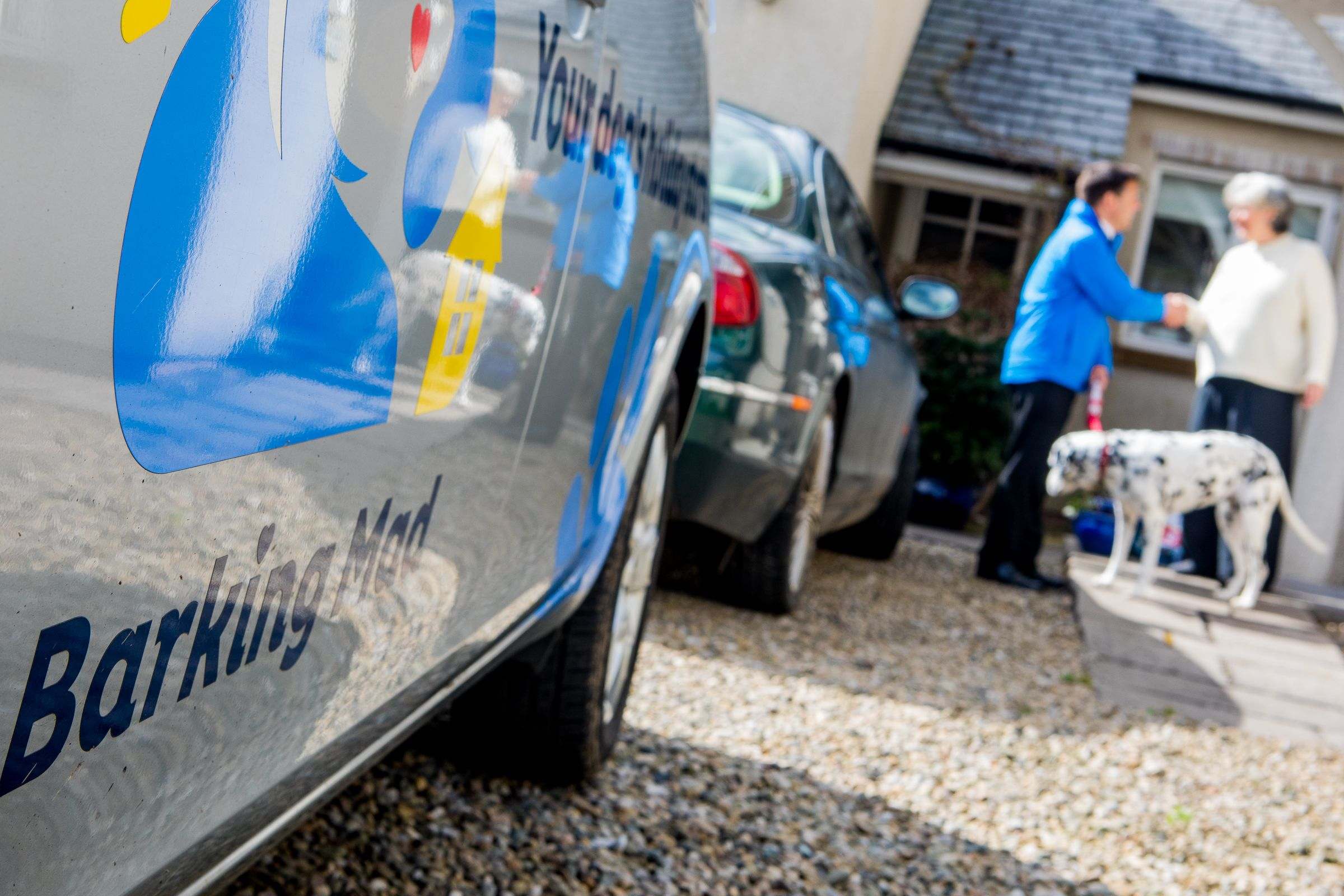 To find your local branch, prices and much, much more: