February's news
Well, thank fully the snow didn't last long but wasn't it beautiful while it lasted! I am pretty sure those stuck on the A30 wouldn't be agreeing with me and I hope that none of you were held up for too long.
Here at Barking Mad Cornwall we have been getting out and about around the County and are currently planning a few day trips for marketing purposes to Penryn, Falmouth, including Maenporth, Mawnan Smith, Dugan and Helford Passage, so if you see us when we are out and about do come and say hello.
Franchise Opportunity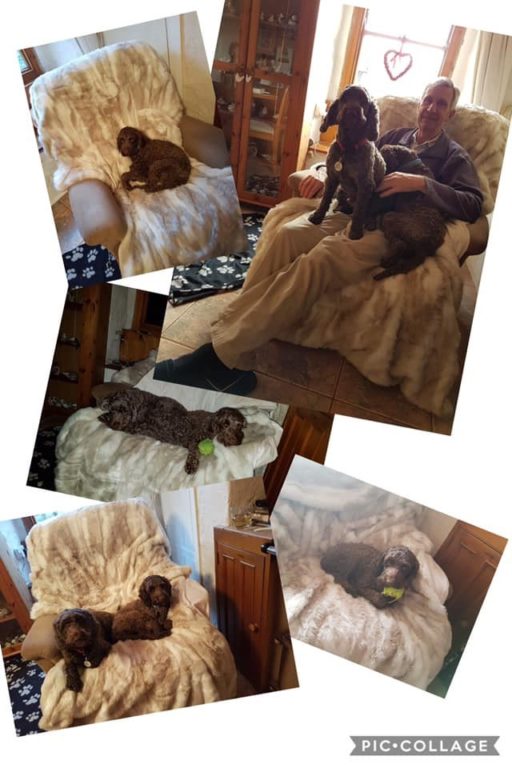 In addition, as I am selling one of the territory areas that we cover at the moment (the PL22-PL35 postcode area) we shall also be visiting, Padstow, Rock, Bodmin, St Austell, Fowey and many other places in between at some point in the near future. If you know of anyone looking for a business opportunity who lives in the area mentioned then please do ask them to contact us on 01209 240501 or email mandy.turton@barkingmad.uk.com for a chat.  It's a great opportunity to take on this franchise in an area that is ripe for expansion.  To find out more about becoming a franchisee you could also take a look at our webpage
Modern Day Loneliness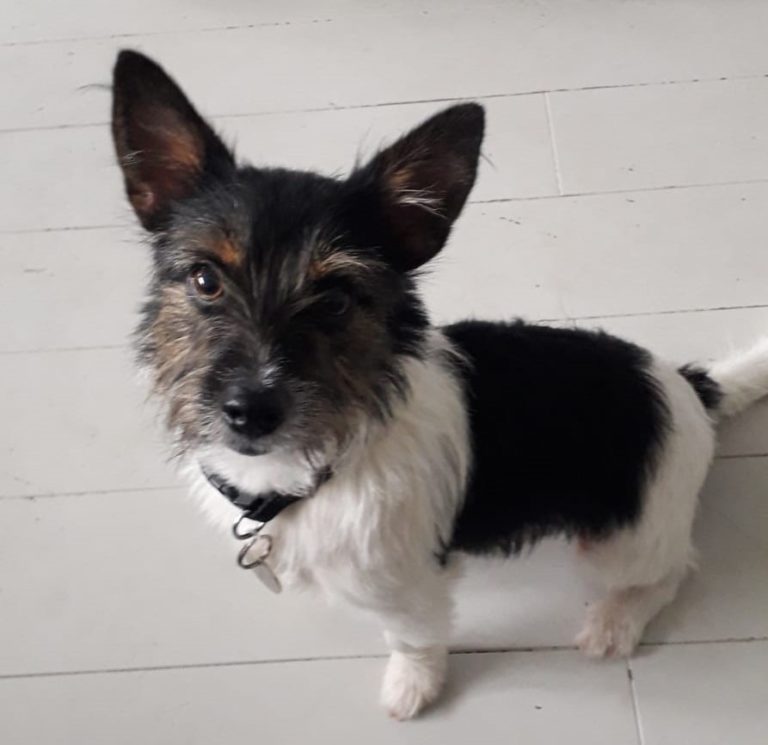 Working from home is becoming more and more common, Barking Mad have become quite aware of this ourselves as we all work from home and have found it can be quite a lonely experience.  We recently had a story published on line about this very issue, if you would like to know more and how becoming a host for us could help alleviate this problem then please have a read.
Alabama Rot
As you are probably aware Alabama Rot has reared its very ugly and nasty head again this year.  Here at Barking Mad Cornwall HQ we are trying to ensure that our host families are all very well informed about this terrible disease and that they are taking extra care of dogs that they are looking after and washing feet thoroughly after muddy walks and being vigilant about any sores or cuts that they may find.  This article from Vets4Pets is very informative, and includes information on what to look out for and how to help avoid it.
Holiday bookings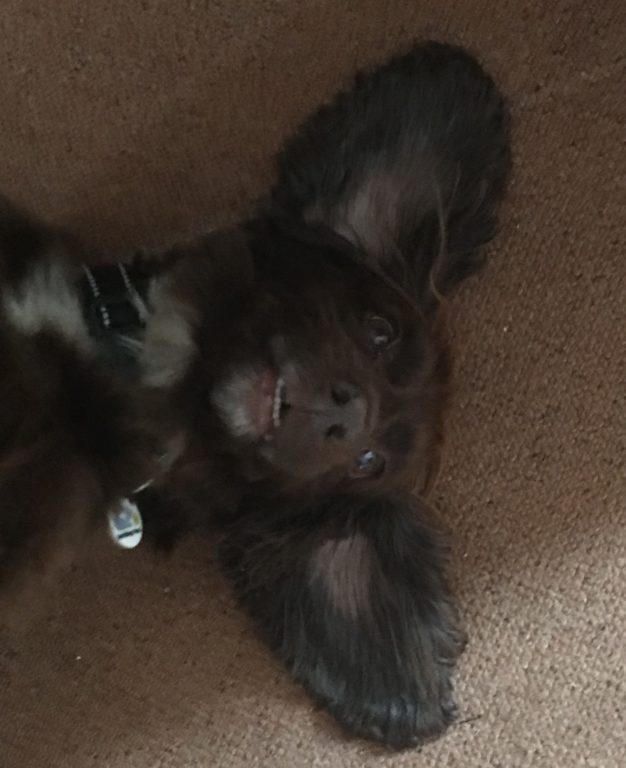 On a sunnier note, don't forget to book your precious pooches in for their holiday while you enjoy yours, they deserve a holiday too and our 1:1 special care will ensure that they have a lovely time while you are away, Happy Dog, Happy Holiday, Happy YOU! To book online please visit www.barkingmad.uk.com.  If you are able to please book before the end of March you will have a free day for holidays of 7 days or more.
Coffee morning Supporting Dogs for Good – May 2018
We are supporting Dogs for Good this year, a fantastic charity that helps those in need by providing them with assistance dogs to help them with their every day lives.  We are planning a coffee and craft morning at Carn Brea Village Hall near Redruth on
Saturday 12 May 2018 from 11am and would love to see you there for a chat and a piece of cake.  At the same time you can find out more about what Barking Mad does for dog home boarding and our host community. Our event is on our Facebook page if you would like to see what is going on.
Host Hazel's Story
Philip and I had not had a dog for some time and were becoming very sad about this. I am my husband's full time care giver and although mentally he was fine his physical disabilities meant that caring for a dog would be my responsibility. His love would be there for them and lots of company, but we were losing confidence that that would be enough. We were always looking longingly at dogs that we met but just felt it couldn't be for us.
Then… a local shop keeper who knew how we felt, gave me a leaflet from Barking Mad regarding host carers for dogs when owners were going on holiday. I couldn't wait to get home to tell Philip. Within an hour we were on the telephone to Mandy the organiser for our area, who arranged to visit us at home. The visit was two-fold to inform us about the whole arrangement and to check our home,us and our suitability. Everything was carried out in a professional manner, we became very excited. We had lost confidence but Mandy assured us we would be suitable and would be pleased to allow us to join her team.
Although apprehensive at first  we appreciated the confidence Mandy had in us.
Our first guest arrived and we fell in love with her she was with us for two weeks I loved all my outings with her, each day taking her somewhere different. Mandy was so supportive giving us encouragement and support all the way. Whenever I had a query she dealt with it and answered my emails as if she was just sitting there waiting for them.
We were so happy to see the trust she had in us and helped us to regain confidence in ourselves. We have just had 4 great days with two dogs now, I never thought I could look after two at once but we did and it was really good I didn't even trip up on the two leads.
Thank you Barking Mad and Mandy we are now looking forward with confidence to our next guests. What a great organisation Barking Mad is.
Barking Mad Annual Conference
Last month we attended the annual Barking Mad Conference at the wonderful Low Wood Hotel and Spa.  We had a fantastic time sharing good practice, talking about brilliant ways to improve our business and generally just had a fabulous time mingling with like minded people who mainly talked about home boarding for dogs.  One of the highlights was learning how to make a "Face Cloth Puppy" a great idea that a fellow franchisee came across, really easy to make and lots of fun too. My creation can be seen below!
Find out more about Barking Mad Cornwall dog home boarding Here
New Year, new holidays to go on…2018
We had a fabulous Christmas Host Gathering recently for hosts that look after dogs for Barking Mad Cornwall your local dog boarding company offering dog sitting for all you dog lovers out there.
Our hosts all received our new Calendar for 2018 and a brand new Barking Mad bag together with a handmade Christmas decoration using pebbles from local beaches and handmade by the Barking Mad Cornwall Team and some yummy gingerbread Christmas tree cookies baked by Lindsey, one of my staff members.
We also had some doggy visitors who were all very well behaved.
Tea and cakes were provided by our lovely venue at the Old School Bar and Kitchen in Mount Hawke, a very dog friendly pub that I would definitely recommend.
As you may know we have supported K9 Crusaders (http://www.caninecrusaders.org.uk/) over the last couple of years.  We plan to continue to do so for the next 12 months and would like to help them stock their new Charity shop in Redruth so if you have any good condition items that you would like to donate to charity please consider K9 Crusaders I am sure they will appreciate it.
In addition, Barking Mad are supporting a National Charity, Dogs for Good (https://www.dogsforgood.org/) who help people with disabilities by working with them and providing them with an assistance dog; we have a local Cornish target which I am hoping you will help me reach by visiting https://uk.virginmoneygiving.com/BarkingMadCornwall and making a donation.  In addition we will be splitting any fundraising that we do at local events between K9 Crusaders and Dogs for Good, thank you in anticipation.
Summer Offer
If you haven't yet booked your summer holiday and need dog home boarding for your furry friends then get your bookings to us by the end of February and if you are away for 8 days or more you will get one free day's holiday so hurry and get your bookings to us for all your pet sitting needs with Barking Mad Cornwall.
Recommendations
 Customers that recommend us to their friends will get a free day from their next holiday once their friends complete a booking with Barking Mad Cornwall, please do recommend us, you know how happy your dogs are when they are looked after by us.
Back To Main
To find your local branch, prices and much, much more: